Do Tennis Players Lift Weights?
Yes, many tennis players incorporate weightlifting into their training routines. But Some Players Don't Lift. Weightlifting can provide several benefits for tennis players, including:
Improved Strength: Weightlifting helps increase overall body strength, which can enhance a player's ability to generate power in their shots and movements on the court. Tennis player workout routines
Injury Prevention: Building strength in the muscles around the joints can help reduce the risk of injuries, which is crucial in a physically demanding sport like tennis. Tennis calorie burn
Endurance: Weightlifting can improve muscular endurance, allowing players to sustain high-intensity rallies and matches for longer periods.
Speed and Agility: Properly designed weightlifting programs can also enhance speed, agility, and quickness on the tennis court, helping players move more efficiently. Dress code for tennis
Mental Toughness: Weightlifting can contribute to mental toughness and discipline, which are valuable attributes for success in tennis. Self-learning tennis skills
Tennis players typically work with strength and conditioning coaches to develop tailored weightlifting programs that suit their individual needs and goals. These programs often focus on compound exercises like squats, deadlifts, bench presses, and various functional movements to target specific muscle groups and movements relevant to tennis.
It's important for tennis players to balance weightlifting with other aspects of their training, such as on-court practice, agility drills, and cardiovascular conditioning, to achieve a well-rounded fitness level for tennis. Additionally, the intensity and frequency of weightlifting sessions may vary depending on a player's age, skill level, and overall training program. Tennis set count
The Role of Strength in Tennis
Building a Strong Foundation
In tennis, having a strong foundation is essential. A player's ability to generate power and control their shots is heavily dependent on their core strength and overall muscular development. Weightlifting plays a crucial role in building this foundation.
Increased Power and Speed
One of the primary benefits of weightlifting for tennis players is the development of explosive power. A stronger player can generate more power in their serves and shots, making it difficult for opponents to react quickly. This increased power can also lead to faster serves and quicker movements on the court.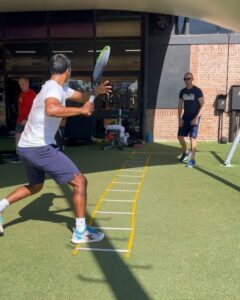 Injury Prevention
Strengthening Vulnerable Areas
Tennis players often face injuries, especially in areas like the shoulders, elbows, and knees. Weightlifting helps in strengthening these vulnerable areas, reducing the risk of injuries.
Improved Posture and Balance
Weightlifting also contributes to improved posture and balance, which are critical for a tennis player's ability to move efficiently and prevent injuries related to poor form.
Endurance and Stamina
Building Endurance
Tennis matches can be grueling, often lasting for hours. Weightlifting, when combined with cardiovascular training, can improve a player's endurance, allowing them to perform at their best even during long matches.
Specific Weightlifting Exercises for Tennis Players
Focus on Compound Movements
Tennis players should focus on compound movements like squats, deadlifts, and bench presses to target multiple muscle groups simultaneously.
Plyometrics for Explosiveness
Incorporating plyometric exercises, such as box jumps and medicine ball throws, can enhance a player's explosiveness and agility on the court.
The Importance of Proper Technique
Working with a Trainer
To reap the full benefits of weightlifting, tennis players should work with a certified trainer who can design a customized program and ensure that proper technique is maintained.
Balancing Weightlifting and Tennis Training
Periodization
Balancing weightlifting with on-court training is essential. Periodization, which involves dividing the training year into different phases, can help players optimize their performance.
Real-World Examples
Success Stories
Several professional tennis players, including Serena Williams and Rafael Nadal, have incorporated weightlifting into their training routines and have seen significant improvements in their performance.
Conclusion
In conclusion, weightlifting can be a valuable addition to a tennis player's training regimen. It helps in building strength, preventing injuries, improving endurance, and enhancing overall performance on the court. However, it's crucial to approach weightlifting with the right technique and under the guidance of a qualified trainer to maximize its benefits.
FAQs
Q: Can weightlifting make a tennis player bulky?
A. Weightlifting for tennis players is focused on building functional strength, not bulking up. Proper training can enhance performance without adding excessive muscle mass.
Q: How often should a tennis player incorporate weightlifting into their routine?
A. The frequency of weightlifting sessions can vary but typically ranges from 2 to 4 times a week, depending on the player's individual needs and goals.
Q: Are bodyweight exercises effective for tennis players?
A. Yes, bodyweight exercises like push-ups, pull-ups, and planks can complement weightlifting and improve a player's overall strength and stability.
Q: Can weightlifting improve a player's mental focus on the court?
A. Yes, weightlifting can boost mental resilience and concentration, which are crucial for maintaining focus during intense tennis matches.
Q: Is it necessary for amateur tennis players to include weightlifting in their training?
A. While professional players often incorporate weightlifting, amateur players can benefit from strength training as well. It can help them enjoy the sport more and reduce the risk of injuries.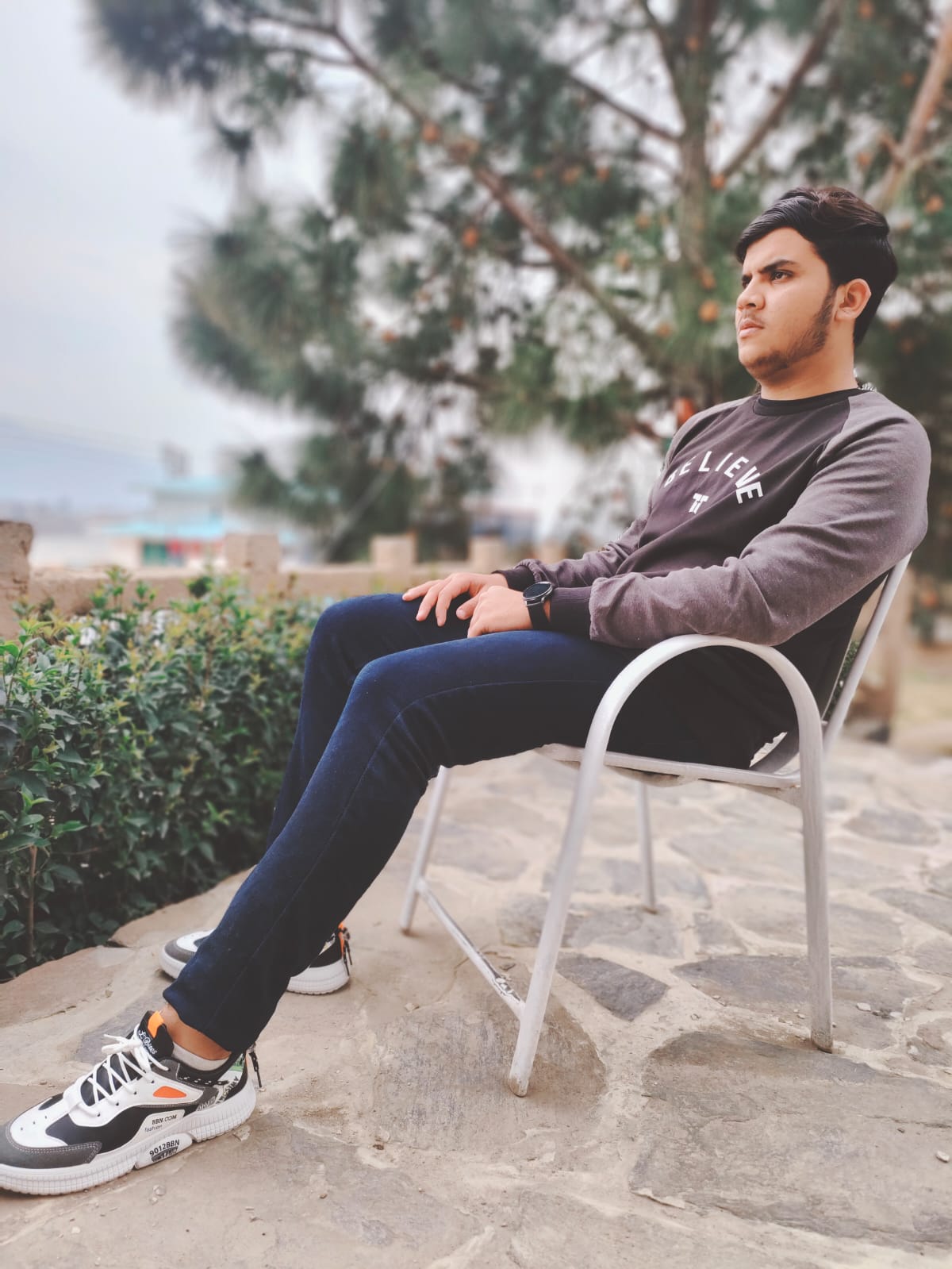 Hi there! My name is Hamza Rahim, and I'm a seasoned tennis player with a passion for helping players of all levels to improve their game. With great experience. I have developed a deep understanding of the sport's techniques and strategies. I will help tennis lovers to select the best tennis racquets, and balls and also share tips to become the best player on the ground. I hope from my information you will become a great tennis player as well as in your country and also worldwide. And my goal is to provide you with the best information about tennis.