Can You Learn Tennis by Yourself
Yes, it is possible to learn tennis by yourself to some extent, but it may not be as effective or efficient as learning with the guidance of a coach or through structured lessons. Here are some steps and tips if you want to try learning tennis on your own: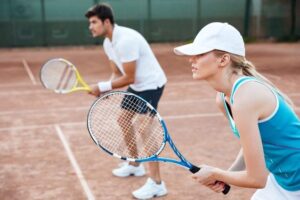 Start with the Basics: Begin by familiarizing yourself with the basic rules and scoring of tennis. Understanding the fundamentals is crucial. Read about What Are Tennis Levels
Equipment: Acquire the necessary tennis equipment, including a tennis racket, tennis balls, and appropriate tennis attire and shoes.
Watch and Learn: Watch tennis matches, both professional and amateur, to get a feel for the game, its strategies, and techniques. Pay attention to how players move, serve, and rally. Discover about How Much Are Tennis Lessons
Online Resources: There are numerous online resources available, including instructional videos, tutorials, and articles, that can help you learn tennis techniques and tactics.
Practice Your Swings: Find a tennis court in your area, either at a local club or public facility. Spend time hitting balls against a wall or using a tennis ball machine to practice your strokes (forehand, backhand, volleys, and serves). Focus on proper form and technique.
Footwork and Movement: Tennis requires good footwork and agility. Practice your movement around the court, including lateral movements, running, and changing directions quickly.
Play with Others: Try to find friends or hitting partners to play with. Playing against others, even if they are beginners like you, can help you understand the dynamics of a real match and improve your skills. Also, Checkout How to Play Tennis with 3 Players
Fitness and Conditioning: Work on your physical fitness, as tennis can be physically demanding. Cardiovascular conditioning, strength training, and flexibility exercises can enhance your performance on the court. Read about What Workouts Do Tennis Players Do
Set Goals: Establish specific goals for your tennis development. Whether it's improving your serve or mastering a particular stroke, having clear objectives can keep you motivated.
Study Strategy: Learn about tennis strategies, such as positioning on the court, shot selection, and game tactics. Understanding the mental aspects of the game is as important as the physical skills.
Record Yourself: Use your smartphone or a camera to record your practice sessions. Watching yourself play can provide valuable insights into areas where you can improve.
Seek Feedback: If possible, ask more experienced players for feedback or advice. They may offer tips and corrections that can accelerate your progress.
While self-learning is possible, having a tennis coach or taking lessons from a qualified instructor can significantly accelerate your learning curve and ensure you develop proper techniques from the start. They can provide personalized feedback and structured training plans to help you become a better tennis player.
Also read the Article: What Is the Best Age to Start Playing Tennis
Understanding the Basics
The Desire to Learn
Before diving into the technicalities of tennis, it's crucial to assess your motivation. Ask yourself if you genuinely desire to learn and improve. A strong determination will be your driving force.
Gather Essential Equipment
To begin your tennis journey, gather the necessary equipment: a tennis racket, tennis balls, appropriate sports attire, and tennis shoes with good grip.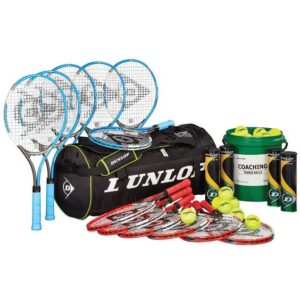 Building the Foundation
Mastering the Grip
The foundation of tennis lies in your grip. Learn and practice various grips, such as the Eastern, Western, or Continental grip, depending on your playing style.
Understanding Footwork
Footwork is the cornerstone of tennis. Work on your movement, positioning, and agility. Study videos and tutorials to improve your footwork.
Solo Drills
Engage in solo drills like a wall hitting or serving against a wall. These exercises will help you develop control, precision, and muscle memory.
Hitting Techniques
Forehand and Backhand
Focus on the forehand and backhand strokes. Practice each stroke meticulously, paying attention to your stance, racket path, and follow-through.
Volleys and Overheads
Learn the art of volleys and overheads. These shots are essential for net play and will enhance your overall game.
Serving Skills
The Serve
The serve is your opportunity to take control of the game. Perfect your serve by studying its mechanics and practicing consistently. Read about How Many Serves Do You Get in Tennis
Spin and Placement
Experiment with different types of serves, including topspin, slice, and kick serves. Work on precision and placement to keep your opponents on their toes.
Strategy and Tactics
Singles vs. Doubles
Understand the differences between singles and doubles play. Each format requires distinct strategies and tactics.
Game Analysis
Watch professional tennis matches and analyze the strategies employed by the pros. Implement these tactics into your game.
Staying Fit and Injury-Free
Conditioning
Maintaining physical fitness is vital for tennis. Incorporate cardiovascular workouts, strength training, and flexibility exercises into your routine.
Injury Prevention
Learn about common tennis-related injuries and how to prevent them. Proper warm-ups and cool-downs are essential.
Mental Toughness
The Mental Game
Tennis is not just physical; it's also a mental battle. Develop mental resilience, focus, and concentration through mindfulness and visualization exercises.
Practice, Practice, Practice
The key to learning tennis by yourself is consistent practice. Dedicate time to refine your skills and continue learning.
Conclusion
In conclusion, while learning tennis by yourself is challenging, it's entirely possible with dedication and the right approach. Focus on building a strong foundation, honing your skills, and maintaining physical and mental fitness. Remember that tennis is as much about the mind as it is about the body.
FAQs
Q. Is it possible to become a professional tennis player by self-learning?
A. While it's rare, some individuals have reached a high level of play through self-learning. However, professional coaching is recommended for those aspiring to reach the elite level.
Q. How long does it take to become proficient at tennis when learning by yourself?
A. The timeline varies depending on your commitment and natural talent. It can take several years to become proficient, so patience is essential.
Q. What are some recommended resources for self-learning tennis?
A. Online tutorials, instructional books, and joining local tennis clubs are excellent resources for self-learners.
Q. Can I compete in amateur tournaments if I learn tennis by myself?
A. Yes, many amateur tournaments welcome self-learners. Check local tennis associations for opportunities to compete.
Q. Do I need a training partner to improve my tennis skills?
A. While practicing with a partner can be beneficial, many skills can be developed through solo drills and self-practice.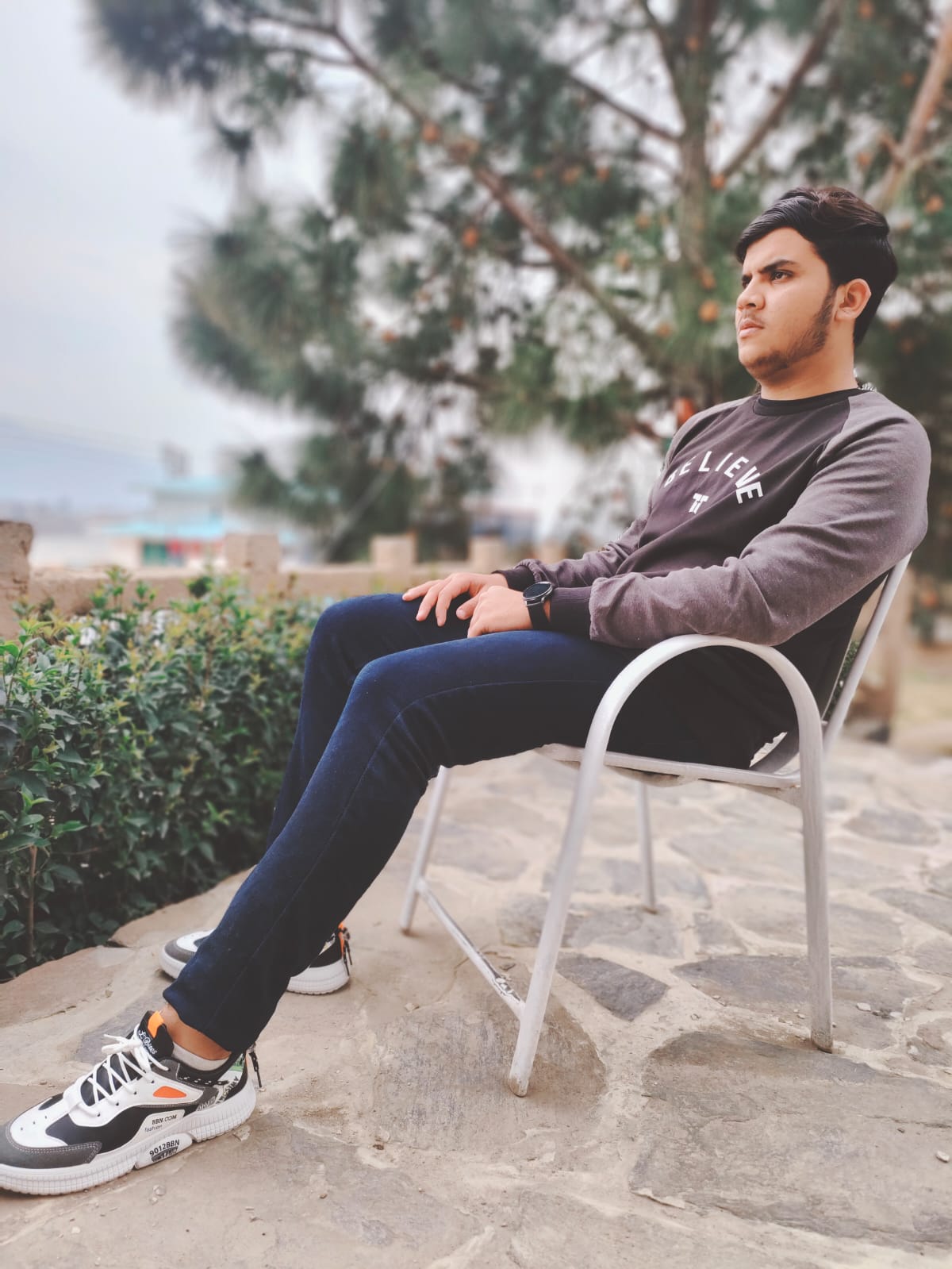 Hi there! My name is Hamza Rahim, and I'm a seasoned tennis player with a passion for helping players of all levels to improve their game. With great experience. I have developed a deep understanding of the sport's techniques and strategies. I will help tennis lovers to select the best tennis racquets, and balls and also share tips to become the best player on the ground. I hope from my information you will become a great tennis player as well as in your country and also worldwide. And my goal is to provide you with the best information about tennis.