The Weight of Tennis Balls: Exploring the Impact on Gameplay and Performance
The weight of tennis balls is standardized according to the regulations set by the International Tennis Federation (ITF). According to the ITF rules, a standard tennis ball must have a weight between 56.0 grams (1.975 ounces) and 59.4 grams (2.095 ounces). These specifications ensure consistency and fairness in the game of tennis. The weight of a tennis ball may vary slightly based on factors such as brand, type (regular or pressureless), and manufacturing tolerances, but it generally falls within this range.
The Importance of Tennis Ball Weight
The weight of a tennis ball directly influences its performance and behavior during gameplay. While it may seem like a minor detail, the weight of a tennis ball can significantly impact the dynamics of a match. It affects how the ball interacts with the racket, the surface of the court, and the surrounding environment. Therefore, tennis ball weight should not be overlooked, as it can affect both player strategy and overall game experience.
Also, read about How Long Do Tennis Balls Last
The Standard Weight of Tennis Balls
According to the International Tennis Federation (ITF), the governing body of tennis, the standard weight of a tennis ball is between 56 and 59.4 grams (2 and 2.1 ounces). This weight range ensures consistency and fairness across all levels of play. Manufacturers must adhere to these regulations to maintain a uniform playing experience for tennis enthusiasts worldwide.
The Effect of Weight on Bounce and Pace
The weight of a tennis ball directly impacts its bounce and pace. Heavier balls tend to produce a lower bounce and slower pace, making them suitable for players who prefer a more controlled game style.
Conversely, lighter balls generate a higher bounce and faster pace, which can benefit players who rely on power and aggressive shot-making. Understanding the trade-offs between ball weight, bounce, and pace can help players tailor their game to their strengths and playing conditions.
Read about Why are Tennis Balls Pressurized
Finding the Right Weight for Your Game
Choosing the right tennis ball weight is a personal preference that depends on factors such as playing style, physical attributes, and court conditions.
It is essential to experiment with different ball weights to determine which feels most comfortable and provides optimal performance for your game. Consulting with tennis coaches or experienced players can also provide valuable insights and recommendations.
Adjusting to Different Tennis Ball Weights
In various tournaments and recreational settings, you may encounter tennis balls with different weights. It is crucial to adapt your game accordingly when faced with such variations.
Switching from heavier to lighter balls, or vice versa, may require slight adjustments in timing, footwork, and stroke mechanics. Flexibility and adaptability are key to maintaining consistency and competitiveness across different tennis ball weights.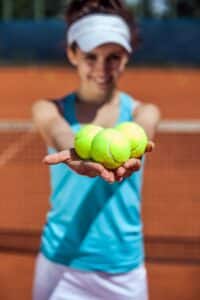 The Influence of Tennis Ball Weight on Spin
Spin, a crucial aspect of modern tennis, can be influenced by the weight of the tennis ball. Lighter balls allow players to generate more spin due to their reduced inertia, enabling greater rotation and control.
Conversely, heavier balls offer more stability during high-speed shots, making it easier to produce flatter shots with minimal spin. Understanding the relationship between ball weight and spin can empower players to add an extra dimension to their game.
The Relationship Between Tennis Ball Weight and Player Fatigue
The weight of tennis balls can also impact player fatigue during extended matches or training sessions. Heavier balls require more physical effort to strike, which can contribute to increased muscle fatigue over time. On the other hand, lighter balls may result in reduced fatigue, allowing players to maintain energy levels throughout the extended play. Considering the effects of tennis ball weight on player fatigue can be crucial for conditioning and stamina management.
Want to Know How Many Tennis Balls are Used in a Match Click Here
Technological Advances and Tennis Ball Weight
With advancements in technology and material science, manufacturers are continuously exploring innovative approaches to improve tennis ball performance. These developments include optimizing the weight distribution within the ball, enhancing durability without compromising playability, and even experimenting with adjustable ball weights to adapt to different court conditions.
Keeping an eye on technological advancements can help players stay up to date with the latest trends and possibilities in tennis ball design.
The Impact of Environmental Factors on Tennis Ball Weight
Environmental factors, such as temperature and humidity, can affect the weight of tennis balls. Fluctuations in these conditions can lead to slight changes in ball weight, which may impact the overall gameplay experience. Players should be aware of such variations and adapt their strategies accordingly.
Manufacturers also take environmental factors into account when designing tennis balls to ensure consistent performance under diverse conditions.
The Future of Tennis Ball Weight
As tennis continues to evolve, the weight of tennis balls will likely remain a subject of exploration and refinement. Technological advancements, player feedback, and scientific research will contribute to ongoing improvements in tennis ball design and performance.
Whether it's achieving enhanced playability, durability, or environmental adaptability, the future of tennis ball weight holds exciting possibilities for players and enthusiasts alike.
Conclusion
The weight of tennis balls is a crucial factor that significantly influences the dynamics of the game. From bounce and pace to spin and player fatigue, ball weight affects various aspects of gameplay and performance. By understanding the implications of tennis ball weight, players can make informed decisions, optimize their playing style, and enhance their overall tennis experience. So next time you step onto the court, remember the weight of those small, fuzzy spheres and how they can impact your game.
FAQs
1: How is the weight of tennis balls measured?
The weight of tennis balls is measured using precision scales that ensure accuracy within the designated range. Manufacturers and regulatory bodies adhere to specific weight guidelines to maintain consistency across all levels of play.
2: Are there different weight categories for tennis balls?
While the standard weight range for tennis balls falls between 56 and 59.4 grams (2 and 2.1 ounces), variations in weight categories are limited. Manufacturers typically produce tennis balls within this established range to ensure uniformity in the sport.
3: Can altering the weight of a tennis ball enhance performance?
Altering the weight of a tennis ball can have an impact on performance, as it affects bounce, pace, and other characteristics. However, any modifications to the weight of tennis balls should be within the limits set by regulatory bodies to maintain fair play.
4: Are there regulations regarding tennis ball weight in professional tournaments?
Yes, professional tournaments adhere to specific regulations set by the International Tennis Federation (ITF) concerning tennis ball weight. These regulations ensure consistent gameplay standards and fair competition among players.
5: Can the weight of a tennis ball affect injury risk?
While the weight of a tennis ball alone may not directly contribute to injuries, it can indirectly influence the risk of certain injuries. For example, heavier balls may require players to exert more force, potentially increasing the strain on muscles and joints. Proper training, warm-up routines, and technique are crucial factors in mitigating injury risk regardless of ball weight.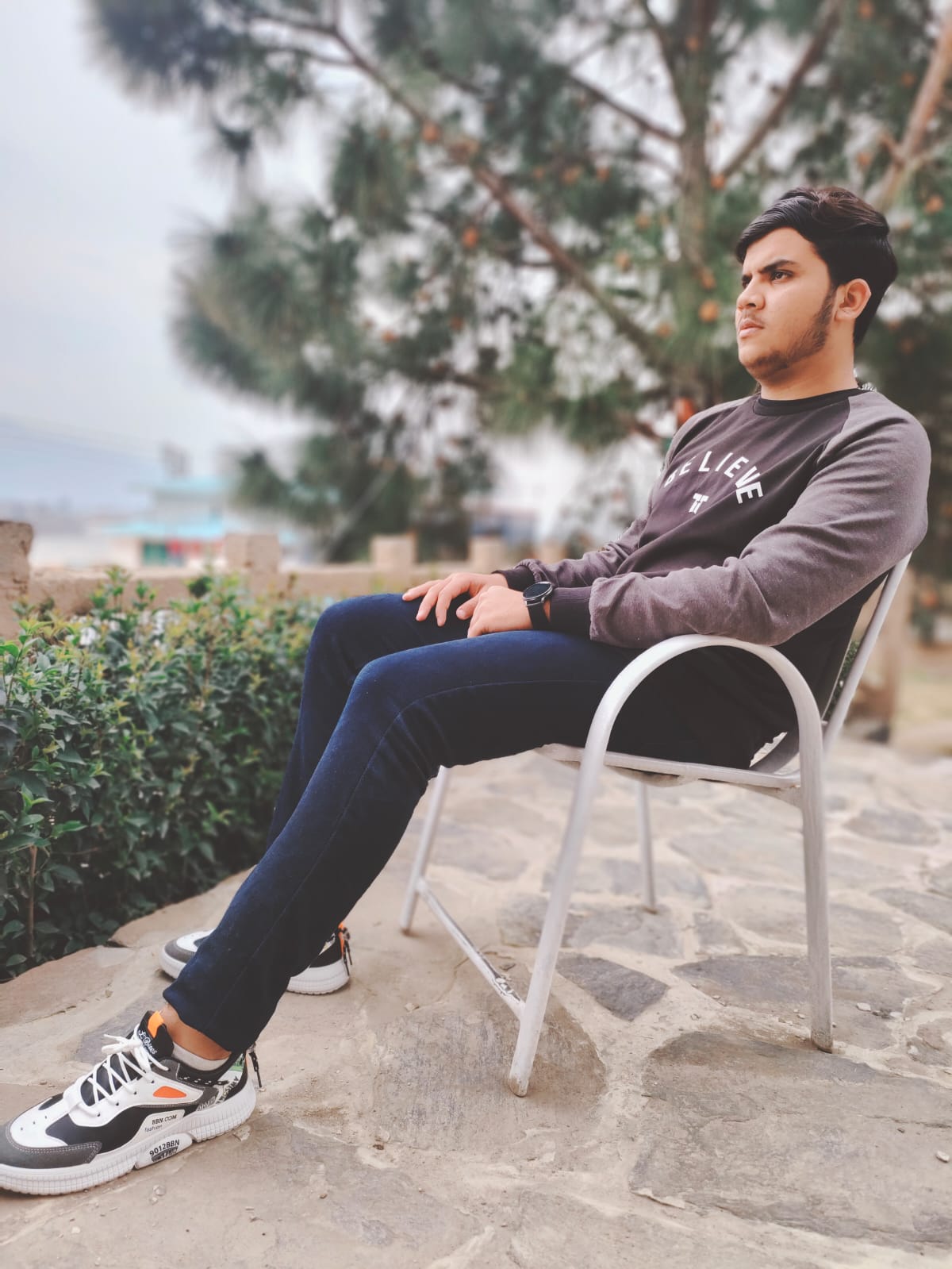 Hi there! My name is Hamza Rahim, and I'm a seasoned tennis player with a passion for helping players of all levels to improve their game. With great experience. I have developed a deep understanding of the sport's techniques and strategies. I will help tennis lovers to select the best tennis racquets, and balls and also share tips to become the best player on the ground. I hope from my information you will become a great tennis player as well as in your country and also worldwide. And my goal is to provide you with the best information about tennis.