What Are the Unforced Errors in Tennis?
In tennis, unforced errors refer to mistakes made by a player that are not caused by their opponent's skill or pressure. These errors occur when a player fails to execute a shot properly or makes a poor decision during a point. Unforced errors can occur in various ways, such as hitting a shot long, wide, or into the net when there is no significant pressure from the opponent.
Unforced errors are considered mistakes because they typically result in the loss of a point, allowing the opponent to score without having to make an exceptional shot or play. They are often seen as missed opportunities for the player committing the error to win the point or gain an advantage in the match.
Reducing unforced errors is a crucial aspect of a tennis player's strategy. It involves maintaining focus, making sound shot selections, and executing shots with precision. Players with a lower number of unforced errors generally have a higher chance of winning matches, as they minimize the number of free points given to their opponents.
By analyzing their unforced errors, tennis players and their coaches can identify areas of weakness in their game and work on improving their shot-making consistency, decision-making, and mental focus.
Also, read about What is a Fault in Tennis
Understanding Unforced Errors
Unforced errors refer to mistakes made by players that are not caused by external factors such as an opponent's shot or exceptional play. Instead, they are errors that occur due to the player's shortcomings or mistakes. Unforced errors can manifest in various forms, from missing an easy shot to mishitting the ball or making poor decisions during rallies.
Types of Unforced Errors
Unforced errors can be broadly categorized into three types: footwork errors, timing errors, and decision-making errors. Let's take a closer look at each of these types.
Footwork Errors
Footwork errors occur when a player fails to position themselves correctly to execute a shot effectively. These errors can result from improper movement, being off-balance, or failing to anticipate the trajectory of the ball accurately. Suboptimal footwork can lead to mistimed shots and poor shot quality.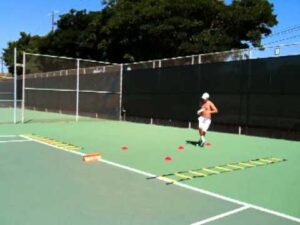 Timing Errors
Timing errors are related to the player's coordination and ability to strike the ball at the right moment. A mistimed swing or a failure to adjust to the speed and spin of the incoming shot can result in mishits or missed shots. Timing errors often occur when a player is rushed or lacks concentration.
Decision-Making Errors
Decision-making errors refer to poor choices made by players during a match. This can include attempting overly ambitious shots when a safer option is available, making incorrect shot selections, or playing shots with a low probability of success. These errors are often influenced by the player's judgment, experience, and mental state.
Common Causes of Unforced Errors
Unforced errors can stem from various causes. Let's explore some of the common factors that contribute to the occurrence of unforced errors in tennis.
Lack of Focus
A lack of focus or concentration can significantly impact a player's performance. When players become distracted or lose their focus, their decision-making ability and shot execution suffers. Distractions can come from external factors, such as crowd noise or unfavorable weather conditions, as well as internal factors, such as personal thoughts or emotions.
Pressure and Nerves
The pressure of competition can lead to nervousness and anxiety, which in turn can result in unforced errors. When players feel overwhelmed by the importance of a match or the expectations placed upon them, they may become more prone to making mistakes. Managing pressure and nerves is crucial for minimizing unforced errors.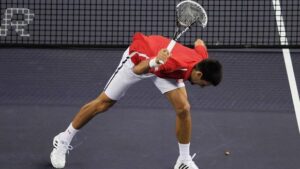 Technical Flaws
Technical flaws in a player's strokes or footwork can contribute to unforced errors. Poor technique can make it challenging to execute shots accurately and consistently. Players need to receive proper coaching and training to address any technical deficiencies and improve their overall game.
Impact of Unforced Errors on the Game
Unforced errors can have a significant impact on the outcome of a tennis match. Each unforced error gives the opponent an advantage, shifting the momentum and potentially leading to lost points, games, or even sets. The accumulation of unforced errors can undermine a player's confidence and increase the pressure to perform, further exacerbating the problem.
Strategies to Reduce Unforced Errors
Reducing unforced errors requires a combination of mental preparation, technical training, and smart decision-making. Here are some strategies that players can employ to minimize unforced errors and improve their overall performance.
Mental Preparation
Developing mental resilience and focus is crucial for reducing unforced errors. Players can engage in mental exercises, visualization techniques, and mindfulness practices to enhance their concentration and stay present during matches. Additionally, setting realistic expectations and adopting a positive mindset can help alleviate pressure and reduce errors.
Technical Training
Working on technical aspects of the game is essential for minimizing unforced errors. Players should focus on improving their footwork, timing, and stroke mechanics through regular practice and receiving guidance from experienced coaches. Proper technique allows players to execute shots more consistently and effectively, reducing the likelihood of unforced errors.
Shot Selection and Placement
Strategic shot selection and placement can play a significant role in minimizing unforced errors. Players should analyze the situation, consider their strengths and weaknesses, and choose shots that provide a higher probability of success. Additionally, aiming for specific areas of the court and using angles can put pressure on the opponent and reduce the chances of making mistakes.
Conclusion
Unforced errors are an inherent part of tennis, but they can be minimized with the right approach. By understanding the types and causes of unforced errors, players can work on improving their skills and decision-making abilities. Through mental preparation, technical training, and strategic shot selection, players can reduce unforced errors and enhance their overall performance on the court.
FAQs
Q: How do unforced errors differ from forced errors?A: Unforced errors are mistakes made by players due to their shortcomings, while forced errors result from the opponent's exceptional play or shot quality.
Q: Are unforced errors more common in certain playing conditions?A: Unforced errors can be influenced by playing conditions such as wind, court surface, or lighting, but they are primarily a result of the player's performance.
Q: Can unforced errors be eliminated from a player's game?A: While it is challenging to eliminate unforced errors, players can significantly reduce their occurrence through consistent practice, focus, and strategic decision-making.
Q: How do unforced errors affect a player's confidence?A: Accumulation of unforced errors can erode a player's confidence, leading to self-doubt and increased pressure. This can create a negative cycle where the fear of making mistakes increases the likelihood of more errors. Therefore, managing unforced errors is not only crucial for improving performance but also for maintaining mental resilience.
Q: How can players stay mentally focused during matches to minimize unforced errors?A: Players can employ various techniques such as deep breathing, positive self-talk, and focusing on the present moment. Developing mental resilience through consistent mental training and adopting pre-match rituals can also help maintain focus and reduce unforced errors.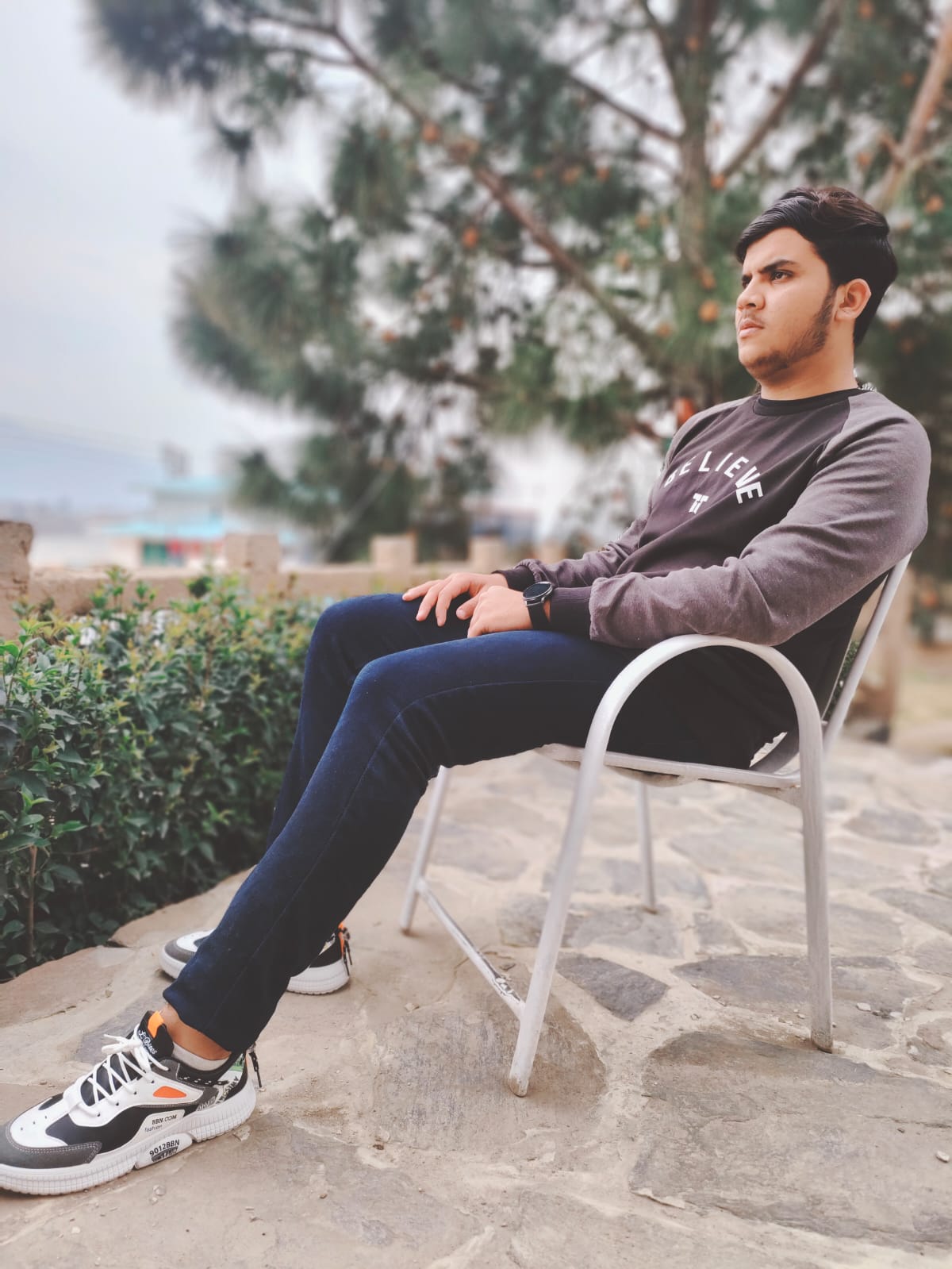 Hi there! My name is Hamza Rahim, and I'm a seasoned tennis player with a passion for helping players of all levels to improve their game. With great experience. I have developed a deep understanding of the sport's techniques and strategies. I will help tennis lovers to select the best tennis racquets, and balls and also share tips to become the best player on the ground. I hope from my information you will become a great tennis player as well as in your country and also worldwide. And my goal is to provide you with the best information about tennis.