What Are Tennis Strings Made Of A Comprehensive Guide
Tennis strings are typically made of various materials, with the most common ones being:
Nylon: Nylon strings are durable and provide good all-around performance. They are a popular choice among recreational players due to their affordability and versatility. Tennis string lifespan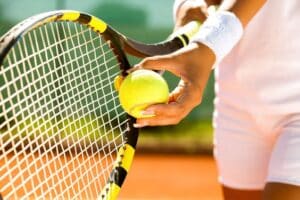 Polyester (Poly): Polyester strings offer excellent control and durability. They are favored by many professional players for their ability to generate spin and maintain tension, but they can be harder on the arm due to their stiffness. Racket restringing expenses
Natural Gut: Natural gut strings are made from cow intestines and are known for their exceptional playability, comfort, and feel. They provide excellent power and touch but are more expensive and less durable than synthetic strings. Tennis racket components
Multifilament: Multifilament strings are designed to mimic the feel of a natural gut while offering better durability. They consist of multiple strands of synthetic fibers twisted together. They are often chosen by players seeking a compromise between comfort and longevity.
Kevlar: Kevlar strings are incredibly durable and are known for their resistance to breaking. They are commonly used as hybrid strings with other materials to enhance durability while maintaining control. Tennis players' racket collection
Hybrid Combinations: Many players opt for hybrid string setups, using different materials for the mains (the strings that run vertically) and crosses (the strings that run horizontally) to customize their playing experience. For example, a player might use a polyester string for the mains and a natural gut string for the crosses to achieve a balance of control and comfort. Tennis racket size options
The choice of tennis strings depends on a player's playing style, preferences, and physical condition. Different strings can significantly impact a player's control, power, spin, and comfort on the court. Players often experiment with various string materials and tensions to find the combination that suits them best.
Natural Gut Strings
Natural gut strings are made from the intestines of cows or sheep. These strings offer incredible playability and comfort, making them a top choice for professional players. They provide excellent power and control but are vulnerable to weather conditions and tend to be more expensive.
Synthetic Gut Strings
Synthetic gut strings are typically composed of nylon or other synthetic materials. They are cost-effective, durable, and suitable for a wide range of players. While they may not provide the same level of feel as natural gut strings, they offer consistent performance and are less affected by moisture.
Multifilament Strings
Multifilament strings are designed to mimic the feel of natural gut strings while being more durable. They consist of hundreds of tiny fibers wrapped together. These strings offer excellent power, comfort, and shock absorption, making them a favorite among players seeking a softer feel.
Polyester Strings
Polyester strings, often referred to as "poly strings," are known for their durability and control. They are popular among players who generate their power and are looking for precision in their shots. However, they can be harsh on the arm and require proper technique to avoid injury.
Hybrid Strings
Hybrid strings combine two different types of strings in the same racquet, such as natural gut in the mains and polyester in the crosses. This setup allows players to customize their playing experience, blending the benefits of different string materials.
String Gauge
String gauge refers to the thickness of the string. Thicker strings offer more durability, while thinner strings provide enhanced playability and spin. Players can choose a gauge that suits their playing style and needs.
Tension
String tension influences the power and control of your shots. Higher tension provides more control but less power, while lower tension offers more power but less control. Finding the right tension for your game is crucial.
String Patterns
String patterns refer to the way the strings are arranged on the racquet's head. Open string patterns offer more spin, while dense patterns provide more control. Your choice of string pattern can significantly impact your playing style.
Impact on Performance
The type of tennis strings you choose can have a profound impact on your performance. Your strings can affect your power, control, spin, and overall comfort on the court. It's essential to consider your playing style and preferences when selecting strings.
String Maintenance
Proper string maintenance is essential to extend the life of your tennis strings. Regularly inspecting for wear and restringing when necessary will help you maintain consistent performance.
Choosing the Right Strings
Choosing the right tennis strings is a personal decision that depends on your playing style, skill level, and physical condition. It's recommended to consult with a tennis professional or stringer to find the strings that best suit your needs.
Conclusion
Tennis strings are the unsung heroes that can make or break your game. Understanding the materials they are made of and how they influence your performance is essential. Whether you're a recreational player or a seasoned pro, choosing the right strings can elevate your tennis experience.
FAQs
Q. Are natural gut strings worth the investment?
A. Natural gut strings offer exceptional performance, but they may not be necessary for all players. Consider your playing style and budget before investing in them.
Q. Can I use different string materials for the main and cross strings in a hybrid setup?
A. Yes, hybrid setups allow for customization. Experiment with different combinations to find your ideal string setup.
Q. How often should I rest my tennis racquet?
A. The frequency of restringing depends on your playing habits and the type of strings you use. On average, most players restring their racquets every 20-30 hours of play.
Q. Do thicker strings last longer than thinner ones?
A. Generally, thicker strings are more durable, but their playability may not be as high as thinner strings. It's a trade-off between durability and performance.
Q. Can string tension affect my risk of injury?
A. Yes, improper string tension can increase the risk of arm injuries. It's crucial to find the right tension for your game to minimize this risk.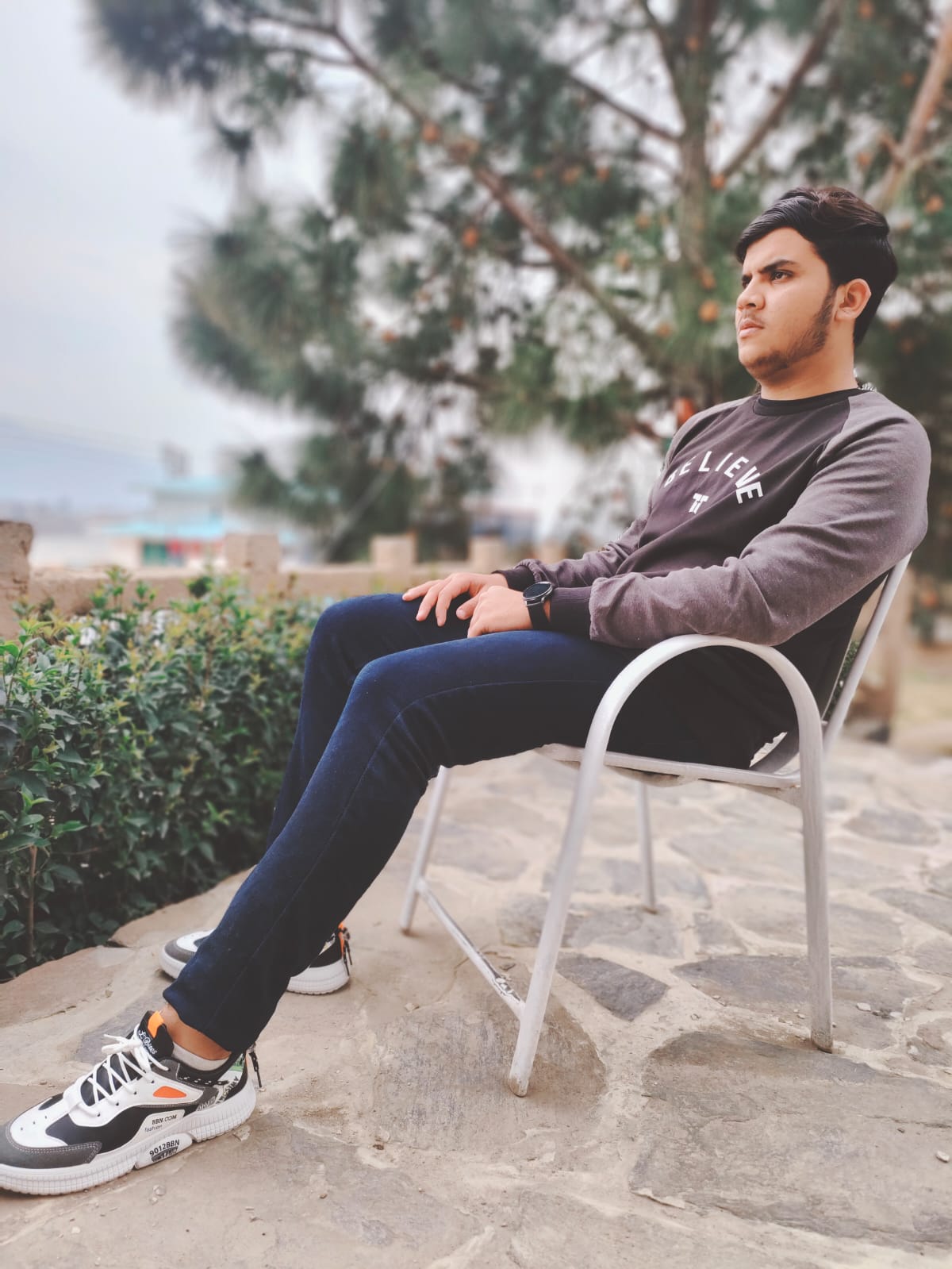 Hi there! My name is Hamza Rahim, and I'm a seasoned tennis player with a passion for helping players of all levels to improve their game. With great experience. I have developed a deep understanding of the sport's techniques and strategies. I will help tennis lovers to select the best tennis racquets, and balls and also share tips to become the best player on the ground. I hope from my information you will become a great tennis player as well as in your country and also worldwide. And my goal is to provide you with the best information about tennis.