How to Choose Tennis Balls
Choosing tennis balls involves considering several factors to ensure they match your playing needs and preferences. Here are steps to guide you:
Understand Tennis Ball Types:

Tennis balls come in different types based on the court surface: Regular Duty (Type 1) for clay or indoor courts, and Extra Duty (Type 2) for hard courts like asphalt or concrete. tennis ball numbering

Assess Your Skill Level:

Beginners and intermediate players often prefer regular-duty balls for their slower speed and lower bounce, making them easier to control.
Advanced players may opt for extra-duty balls, which provide more speed and bounce suitable for their gameplay.

Consider the Court Surface:

Match the ball type to the court surface you'll be playing on. Using the right type enhances your game and extends ball durability.

Pressure vs. Pressureless Balls:

Tennis balls can be pressurized or pressureless. Pressurized balls, filled with gas, offer consistent bounce and are used in competitive play. tennis ball pressurization
Pressureless balls have a solid core, making them durable but with different playing characteristics. They are often used for practice.

Check the Ball's Feel:

Before purchasing, press your thumb into the felt cover. Fresh balls should feel firm and consistent. Loose or soft felt indicates older balls with reduced performance. tennis ball mass

Tennis Balls

Brand and Model Selection:

Trusted brands like Wilson, Penn, Dunlop, and Babolat offer reliable options. Within each brand, various models cater to different playing needs, so read product labels.

Budget Consideration:

Tennis balls come in various price ranges. High-quality balls used in tournaments are pricier, while practice balls are more affordable. Balance your budget with your playing requirements. tennis ball lifespan

Experiment with Different Brands:

Try out different brands and models to find the ones that best match your playing style and preferences. What works for one player may not suit another. tennis balls per match

Storage Conditions:

Maintain ball freshness by storing them in a cool, dry place. Using a ball canister or pressurized container helps keep balls in optimal condition. tennis ball dimensions

Check for Approval:

If you plan to use the balls in sanctioned tournaments or leagues, ensure they meet the regulations and approval of the governing body, such as ITF-approved balls for international play.
In summary, selecting the right tennis balls entails considering factors like skill level, court type, ball type (regular or extra duty), pressurization, budget, and personal preferences. Experiment with various options to find the balls that enhance your tennis experience.
Understanding Tennis Ball Types
Tennis Ball Categories
Tennis balls come in two primary categories: pressurized and pressureless.
Pressurized vs. Pressureless Balls
Pressurized balls are the most common type. They have a hollow core filled with pressurized air, which gives them their bounce. These balls are ideal for competitive play and are used in professional tournaments. tennis ball color
Pressureless balls, on the other hand, have a solid core. They don't rely on internal pressure for bounce but maintain their firmness through the rubber material. These balls are suitable for practice sessions and are known for their longevity.
Clay Court vs. Hard Court Balls
The type of court you play on also affects your ball choice. Clay courts generally require tennis balls with a thicker felt cover to withstand the abrasive surface. Hard courts, on the other hand, demand more durable balls that can endure the wear and tear of concrete or asphalt surfaces. tennis ball fuzz explained
Consider Playing Surface
Court Surface Matters
Your choice of tennis balls should align with the court surface you play on most frequently.
Clay Courts
Clay courts are less harsh on tennis balls due to their soft and forgiving surface. Opt for pressurized balls with regular felt for a balanced performance.
Hard Courts
Hard courts can be brutal on tennis balls, so you'll want a more durable option. Look for pressurized balls with extra-duty felt to withstand the impact.
Grass Courts
Grass courts are the least common and require a ball designed for fast play. Standard pressurized balls work well on grass courts.
Ball Material and Construction
Core Material
The core of a tennis ball can be made of two materials: rubber or a mixture of rubber and other compounds. Rubber cores provide a consistent bounce, while composite cores offer more control.
Felt Cover
The felt covering the tennis ball affects its playability. Regular felt provides good control, while extra-duty felt is more durable. Opt for the felt type that suits your playing style.
Seams
The seams of a tennis ball can impact its aerodynamics. Balls with well-constructed seams tend to be more stable in flight, making them a preferred choice for precise shots.
Tennis Ball Brands
Leading Tennis Ball Brands
Several reputable brands manufacture high-quality tennis balls. Some of the most renowned include Wilson, Penn, and Dunlop.
Wilson
Wilson tennis balls are known for their consistency and playability. They offer a range of options suitable for various court types and playing levels.
Penn
Penn tennis balls are popular among both amateurs and professionals. They are recognized for their durability and performance on the court.
Dunlop
Dunlop tennis balls are favored for their resilience and longevity. They are an excellent choice for players who want reliable performance.
Durability and Longevity
Ball Durability
The durability of a tennis ball depends on its construction. Pressurized balls might lose their bounce faster, while pressureless balls are more durable.
Pressurized Balls Lifespan
Pressurized balls tend to last for about two to three weeks of regular play before their bounce diminishes significantly.
Pressureless Balls Lifespan
Pressureless balls can last much longer, often several months, making them cost-effective for practice sessions.
Cost Considerations
Pricing Variations
Tennis ball prices vary based on brand, type, and quantity. Consider your budget when choosing tennis balls.
Budget-Friendly Options
If you're on a tight budget, there are affordable tennis ball options that still offer decent performance.
Premium Balls
Premium tennis balls, while more expensive, often provide superior playability and durability.
Professional Recommendations
Expert Insights
Professional tennis players have their preferences when it comes to tennis balls. Consider trying the balls favored by top players to see if they suit your game.
Preferred Balls on the Pro Circuit
Many professional tournaments use specific brands and types of tennis balls, so it's worth practicing with them to get accustomed to their characteristics.
Testing the Balls
Trial and Error
Choosing the right tennis ball often requires some trial and error. Experiment with different brands and types to find the one that enhances your game.
Ball Bounce and Feel
Pay attention to how a tennis ball bounces and feels on your racket. The right ball should complement your playing style.
Spin Control
Spin control is crucial in tennis. Some balls offer better grip and spin potential, which can give you an advantage on the court.
Environmental Impact
Sustainable Tennis Balls
As environmental concerns grow, some brands now offer eco-friendly tennis balls made from recycled materials. Consider these options if sustainability is important to you.
Biodegradable Options
Biodegradable tennis balls are designed to break down naturally, reducing their impact on the environment.
Storage and Maintenance
Proper Storage
Store your tennis balls in a cool, dry place away from direct sunlight. This helps maintain their bounce and extends their lifespan.
Extending Ball Lifespan
To prolong the life of your tennis balls, avoid over-pressurizing them and rotate them regularly during play.
Conclusion
Choosing the right tennis balls is a critical decision for any tennis enthusiast. Your playing surface, playing style, and budget all play a role in making the best choice. Remember to consider the durability, material, and construction of the balls, as well as their environmental impact. With the right tennis balls, you can elevate your game to new heights and enjoy every moment on the court.
FAQs
Q: How often should I change my tennis balls?
A. The frequency of changing tennis balls depends on your playing habits. On average, competitive players change them every two to three weeks, while casual players can use them for a few months.
Q: Can I use tennis balls that have gone flat for practice?
A. Yes, you can use flat tennis balls for practice, but they won't provide the same level of bounce and playability as new ones. They are suitable for drills and exercises.
Q: Do tennis balls have a shelf life?
A. Tennis balls can last for several years if stored properly. However, their bounce and performance may deteriorate over time.
Q: Are there any specific rules regarding tennis ball selection in tournaments?
A. Tournaments often specify the brand and type of tennis balls to be used, so it's essential to check the rules beforehand.
Q: What should I do with old tennis balls?
A. Old tennis balls can be repurposed for various uses, such as dog toys, chair leg protectors, or even as massage tools. Get creative and reduce waste.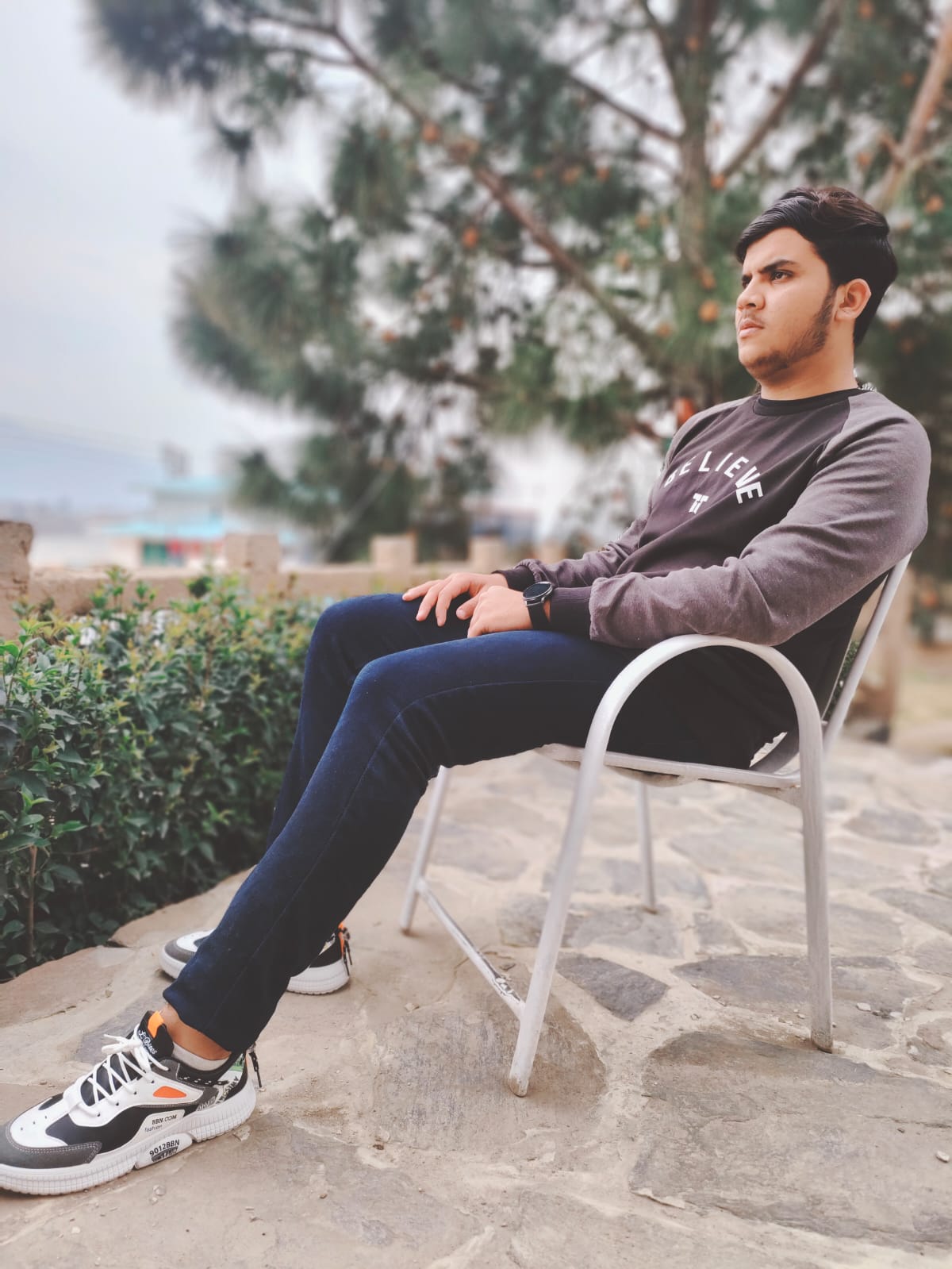 Hi there! My name is Hamza Rahim, and I'm a seasoned tennis player with a passion for helping players of all levels to improve their game. With great experience. I have developed a deep understanding of the sport's techniques and strategies. I will help tennis lovers to select the best tennis racquets, and balls and also share tips to become the best player on the ground. I hope from my information you will become a great tennis player as well as in your country and also worldwide. And my goal is to provide you with the best information about tennis.