Why Do Tennis Players Have So Many Rackets: Complete Guide
Tennis players often carry multiple rackets for several reasons. First, they use these rackets to ensure they can adapt to various playing conditions, maintain their preferred feel, and strategically adjust during a match. Now, let's break down these reasons into bullet points: Tennis racket fines
String Tension and Preferences: Different string tensions and setups can impact a player's performance. Multiple rackets allow them to have options that suit changing conditions and their personal preferences. Tennis racket size guide
String Breakage: Tennis strings can break during intense rallies. Carrying extra rackets ensures that players can quickly switch to a new one without disrupting the flow of the match. Tennis racket components
Surface Variation: Tennis is played on different court surfaces, each with unique characteristics. Players may have rackets with specific configurations for clay, grass, or hardcourt, optimizing their performance on each surface.
Tactical Advantage: Players might use different rackets strategically to disrupt their opponent's rhythm or adapt to specific match conditions. These variations can give them a competitive edge.
Sponsorship Obligations: Many professional players have sponsorship deals with racket manufacturers, requiring them to use specific rackets with branding. Carrying these branded rackets fulfills their sponsorship commitments. Tennis racket lead tape
Injury Prevention: In the event of discomfort or injury during a match, players may switch to a different racket that provides more comfort or reduces strain on specific body parts.
In summary, tennis players carry multiple rackets to cater to different playing conditions, personal preferences, and strategic considerations during a match. These rackets serve as versatile tools that enhance their adaptability and performance on the court. Professional racket cost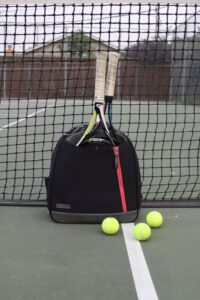 The Importance of Equipment
The Role of Rackets in Tennis
Tennis rackets are not just tools; they are an extension of a player's arm. Each racket is meticulously crafted to meet specific requirements, such as grip size, string tension, and head size. These variations cater to a player's individual style and preferences, enhancing their overall performance on the court. Player racket swaps
Wear and Tear
Tennis is an intense sport that involves the constant hitting of the ball. As a result, rackets endure considerable wear and tear. Strings break, frames crack, and grips wear out. Having multiple rackets allows players to seamlessly switch to a backup when their primary racket becomes compromised during a crucial match.
Adaptation to Court Conditions
Surface Differences
Tennis is played on various court surfaces, such as clay, grass, and hard court. Each surface affects the ball's bounce and speed differently. To adapt to these conditions, players often use rackets with varying string patterns and tensions. This versatility ensures that they can optimize their game regardless of the surface they're playing on.
Weather Factors
Weather conditions, including humidity and temperature, can significantly impact a tennis ball's behavior. Players may need different rackets to account for these variables, ensuring their shots remain consistent and effective in changing climates.
Strategic Advantage
Game Strategy
Tennis is not just about hitting the ball back and forth. It's a mental game of strategy and tactics. Having multiple rackets allows players to change their game plan on the fly. They can switch to a racket that suits a more aggressive or defensive style, keeping their opponents guessing and gaining a competitive edge.
Psychological Comfort
Tennis players are creatures of habit. They develop a strong attachment to their equipment, and the feel of their racket becomes an integral part of their confidence on the court. Carrying backup rackets provides a sense of security, knowing that they have familiar tools at their disposal, even if their primary racket fails.
Conclusion
In the world of professional tennis, carrying multiple rackets is not just a quirk; it's a strategic necessity. These finely tuned instruments serve as an extension of a player's skill and strategy, helping them adapt to changing conditions and outmaneuver their opponents. So the next time you watch a tennis match and wonder why they have so many rackets, remember that it's all part of the game.
FAQs
Q. Do all tennis players carry multiple rackets?
A. While not all players carry multiple rackets, most professional players do to ensure they can adapt to various conditions.
Q. How often do tennis players change rackets during a match?
A. It varies from player to player and depends on the wear and tear of their equipment. Some may switch rackets multiple times in a match, while others stick with one.
Q. Can a racket's string tension really affect a player's performance?
A. Absolutely. String tension can significantly impact a player's control and power, making it a crucial aspect of racket customization.
Q. Are there rules about the number of rackets a player can bring onto the court?
A. Tennis regulations do not specify a limit on the number of rackets a player can have during a match.
Q. Do tennis players name their rackets or have superstitions about them?
A. Yes, some players develop personal connections with their rackets, often giving them unique names, and they may have rituals or superstitions associated with their equipment.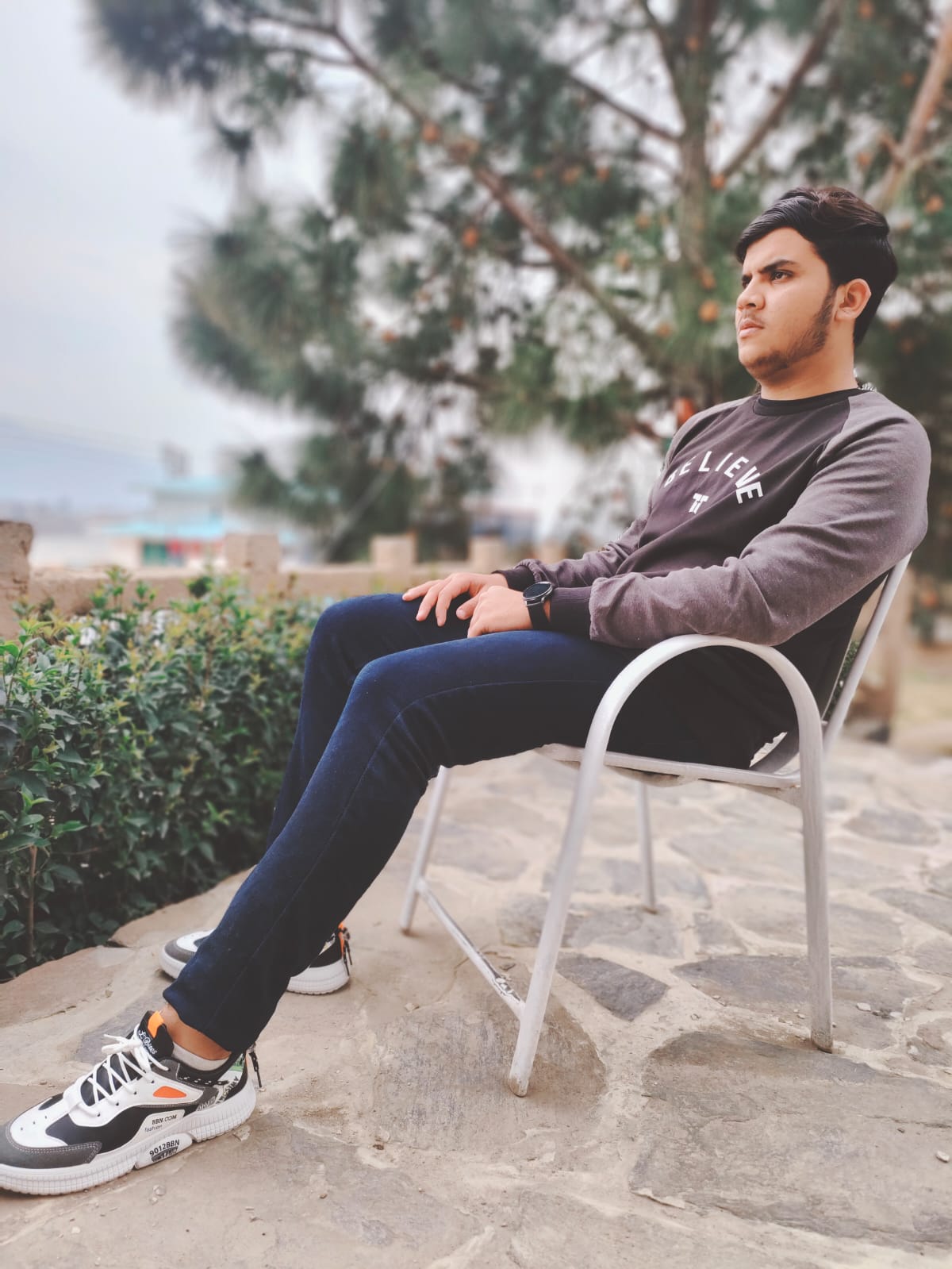 Hi there! My name is Hamza Rahim, and I'm a seasoned tennis player with a passion for helping players of all levels to improve their game. With great experience. I have developed a deep understanding of the sport's techniques and strategies. I will help tennis lovers to select the best tennis racquets, and balls and also share tips to become the best player on the ground. I hope from my information you will become a great tennis player as well as in your country and also worldwide. And my goal is to provide you with the best information about tennis.