Do Tennis Players Get Fined for Breaking Rackets: All You Need to Know
Yes, tennis players can be fined for breaking their rackets during a match. The specific rules and penalties can vary depending on the tennis tournament and the governing body overseeing it, such as the International Tennis Federation (ITF), the Association of Tennis Professionals (ATP) for men's tennis, and the Women's Tennis Association (WTA) for women's tennis. Read about How to Maintain a Tennis Racket
Typically, if a player intentionally breaks their racket in frustration or anger, they can receive a code violation from the chair umpire. This code violation can result in a fine, with the amount varying depending on the tournament and the severity of the racket abuse. In some cases, players may also lose points or be penalized in other ways, depending on the tournament's specific rules.
Also read the Article: Do Tennis Rackets Come in Different Sizes
Fines for breaking rackets are intended to discourage unsportsmanlike behavior and to maintain the integrity of the game. Tennis players are expected to conduct themselves professionally and control their emotions on the court. Violating these standards can result in penalties, including fines. Discover about Parts of a Tennis Racket
Understanding the Rules of Tennis
Before diving into the fines and penalties, it's essential to understand the basic rules of tennis. Tennis, as a sport, has a set of regulations and guidelines established by governing bodies like the International Tennis Federation (ITF) the Association of Tennis Professionals (ATP) for men's tennis, and the Women's Tennis Association (WTA) for women's tennis. These rules govern every aspect of the game, including player conduct on and off the court.
Also read the Article: Why Do Tennis Players Change Rackets
The Act of Racket Smashing
When a player loses a point, a game, or even a match, the frustration can be overwhelming. In such moments, some players vent their anger by smashing their tennis rackets on the ground or against the net. This dramatic expression of frustration can be thrilling for spectators but is generally not condoned by tennis authorities. Read about Top Best 6 Tennis Racket Brands
Consequences of Racket Smashing
Code Violation
In tennis, breaking a racket is considered a code violation. Each player is allowed a certain number of code violations before facing further penalties, such as point deductions or fines. These code violations are typically categorized into different levels based on the severity of the offense.
Warning
The first instance of racket smashing usually results in a warning from the chair umpire or match referee. This warning serves as a reminder to the player to control their emotions and conduct themselves within the rules of the game.
Point Deduction
If a player continues to display unsportsmanlike conduct and smashes another racket, they may incur a point deduction. This means their opponent gains a point, putting them at an advantage in the match.
Fine
For more egregious violations or repeated offenses, players can indeed be fined. These fines can vary in amount depending on the tournament and the player's history of misconduct. The fines can range from a few hundred dollars to several thousand.
High-Profile Incidents
Over the years, there have been several high-profile incidents of tennis players breaking their rackets in fits of frustration. These incidents often make headlines and lead to discussions about sportsmanship and the enforcement of the rules.
McEnroe's Meltdowns
One of the most famous racket-smashing players in tennis history is John McEnroe. His fiery temperament and iconic outbursts, including smashing rackets, became synonymous with his career. McEnroe's antics resulted in numerous fines and code violations.
Serena Williams
Even tennis legends like Serena Williams have not been immune to the temptation of smashing rackets. In a memorable 2018 US Open final, Williams received a code violation for racket abuse, which escalated into a heated argument with the chair umpire.
Conclusion
In conclusion, yes, tennis players can and do get fined for breaking rackets. Tennis authorities take player conduct seriously and enforce penalties to maintain the integrity of the game. While racket smashing can be a dramatic spectacle, it is essential for players to channel their emotions constructively and adhere to the rules of tennis.
FAQs
Q. Are fines for racket smashing the same for all players?
A. No, fines can vary depending on the player's history of misconduct and the tournament's regulations.
Q. Do fines for racket smashing affect a player's earnings?
A. Yes, fines are deducted from a player's prize money, potentially impacting their earnings from the tournament.
Q. Can a player be disqualified for repeated racket smashing?
A. In extreme cases, a player can face disqualification from a match or tournament if their conduct is deemed excessively unsportsmanlike.
Q. Are there any players known for never breaking their rackets?
A. While some players are known for their calm demeanor on the court, they may occasionally succumb to frustration and break a racket.
Q. What other forms of unsportsmanlike conduct can result in fines or penalties in tennis?
A. Actions such as verbal abuse, obscene language, or deliberately delaying the game can also lead to fines and penalties in tennis.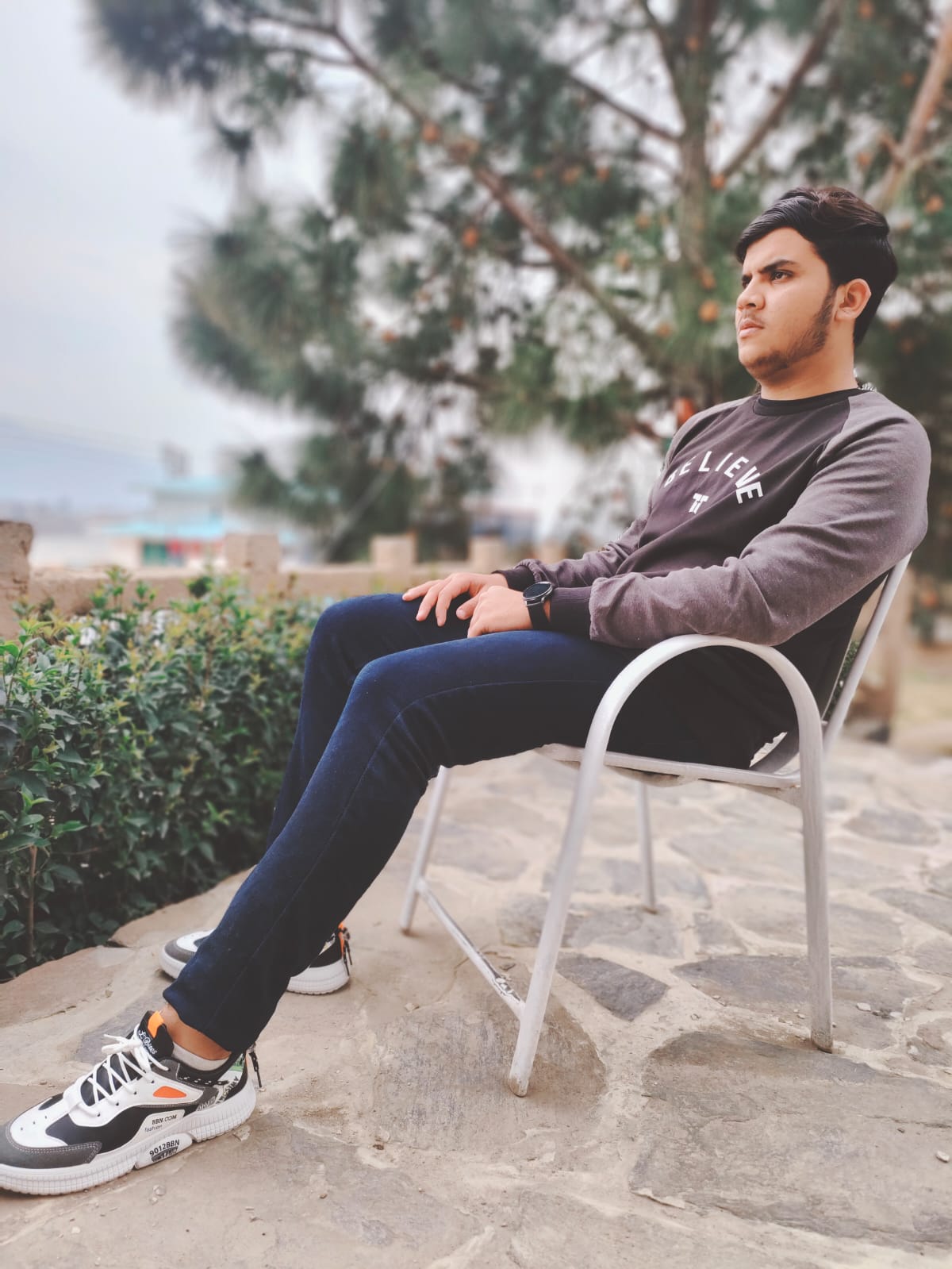 Hi there! My name is Hamza Rahim, and I'm a seasoned tennis player with a passion for helping players of all levels to improve their game. With great experience. I have developed a deep understanding of the sport's techniques and strategies. I will help tennis lovers to select the best tennis racquets, and balls and also share tips to become the best player on the ground. I hope from my information you will become a great tennis player as well as in your country and also worldwide. And my goal is to provide you with the best information about tennis.