Playing tennis with three players can be a bit challenging since the game is traditionally designed for singles (1v1) or doubles (2v2). However, you can still modify the rules to accommodate three players. Here's a simple way to play:
Modified Rules for 3-Player Tennis:
Court Setup:
Court Size:

Use the standard singles court dimensions.

Server's Position:

The server stands on one baseline, and the other two players stand on the opposite baseline.
Scoring:
Rotating Serve:

The player who is serving changes after every game.
The non-serving players stay on the same side throughout the match.

Scoring:

Use regular tennis scoring (15, 30, 40, deuce, advantage) for games.
Play one set, and the first player to reach a set number of games (e.g., 6) wins the set.
If time is a constraint, you can also play a timed set. tennis strategies for five players

Rotation:

After each game, the player who was receiving the serve becomes the server.
The server should rotate to the next position (e.g., clockwise) on the baseline.
Doubles Rules:
Doubles Lines:

If available, use the doubles alleys as out-of-bounds areas.

Net Play:

Players can approach the net, and volleying is allowed.
Server Rotation Example:
Assume A, B, and C are three players. A serves to B in the first game, then B serves to C, and C serves to A. Rotate after each game.
Example Set:
A serves to B, A wins the game.
B serves to C, C wins the game.
C serves to A, A wins the game.
Repeat until a player wins the set.
Additional Tips:
Encourage good sportsmanship and communication between players.
The server should announce the score before serving.
If one player is significantly better than the others, consider rotating partners after each set.
Remember, these rules are flexible, and you can adapt them to suit the preferences of the players. The key is to ensure everyone has fun and gets a fair chance to play. master tennis basics
Court Setup:
To accommodate three players, maintain the standard court dimensions but introduce a center line marked with cones or chalk. The doubles players position themselves on either side of this line, while the server takes the opposite stance.
Doubles Rotation Strategies:
Effective doubles rotation is vital in a three-player game. Players on the receiving side should strategically position themselves near the center line for optimal court coverage. Post-service, a swift rotation ensures players transition smoothly between baseline and net positions, enhancing court effectiveness.
Making the Most of Your Position:
Switch between singles and doubles mindsets during play. In singles, focus on deep and corner shots to make opponents cover more ground. In doubles, communication is key – coordinate with your partner to ensure seamless court coverage.
Equipment Needed:
Gather the essentials – tennis rackets, tennis balls, and a tennis court. Whether it's a full-size court or a modified version, ensure the equipment matches the skill level of the players involved. tennis basics
Strategies and Tips:
Enhance your gameplay with these strategies and tips:
Prioritize communication to coordinate shots effectively.
Utilize the doubles alleys for maximum court advantage.
Emphasize agility for quick court coverage.
Diversify your shots with slices, topspins, and lobs.
Above all, maintain a positive attitude and foster friendly competition for a truly enjoyable experience.
Communication and Coordination:
In a three-player setup, constant communication and coordination are paramount. Clear shot calls, well-timed movements, and synchronized gameplay are crucial to avoiding confusion and optimizing court coverage.
Common Mistakes to Avoid:
Steer clear of common pitfalls – communicate effectively, cover the court comprehensively, and remember that the essence of tennis lies in enjoyment. Avoid excessive competitiveness and savor the game.
Conclusion:
Tennis with three players injects a fresh perspective into your game. Follow these tips to improve communication, coordination, and overall gameplay. Whether you're a beginner or a seasoned player, explore the unique dynamics of tennis with three players and witness how it transforms your tennis experience. Source: How to Play Tennis With 3 Players
FAQs:
. Can you play tennis with an odd number of players?
Absolutely! Adjust the rules to accommodate the odd number.
. How do you determine the serving order in tennis with three players?
The initial coin toss decides the serving order, rotating every game.
. Can you play doubles in tennis with three players?
Certainly, with two players on one side of the net playing doubles while the third serves.
. What are some good strategies for playing tennis with three players?
Prioritize a strong doubles rotation, effective communication, and strategic court positioning.
. How can I make tennis with three players more fun?
Embrace the joy of the game, avoid excessive competitiveness, and consider introducing variations to the rules for a fresh experience.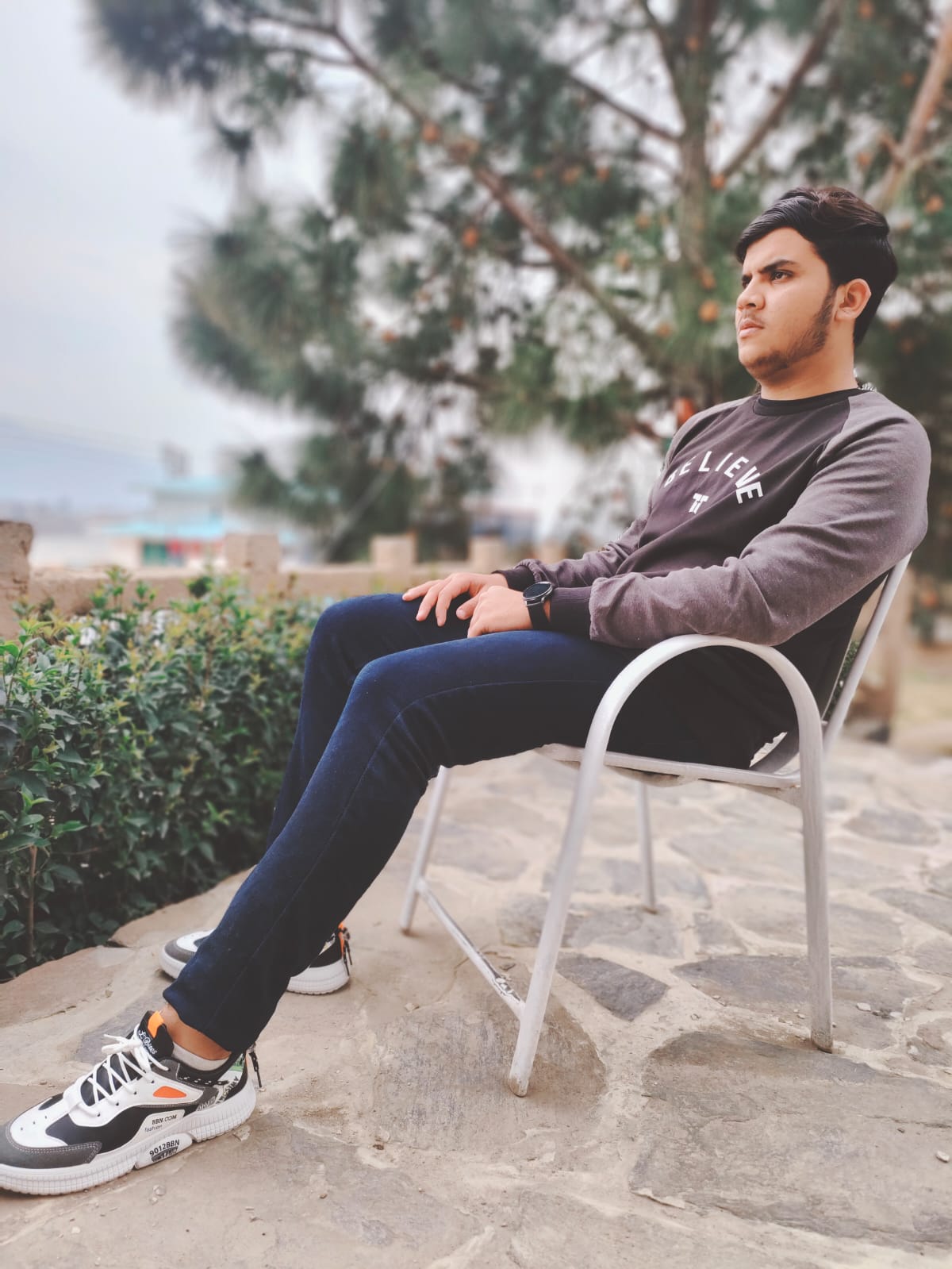 Hi there! My name is Hamza Rahim, and I'm a seasoned tennis player with a passion for helping players of all levels to improve their game. With great experience. I have developed a deep understanding of the sport's techniques and strategies. I will help tennis lovers to select the best tennis racquets, and balls and also share tips to become the best player on the ground. I hope from my information you will become a great tennis player as well as in your country and also worldwide. And my goal is to provide you with the best information about tennis.