What is a Code Violation in Tennis
In tennis, a code violation refers to a breach of the rules or code of conduct that players are expected to follow during a match. These violations can encompass a range of actions, from technical infractions like time violations to more behavioral issues like unsportsmanlike conduct. Code violations are subject to penalties, which can vary in severity depending on the nature of the violation and the tournament's rules. Read about What Does Suspended Mean in Tennis
Penalties for code violations can include warnings, point penalties, game penalties, or even disqualification, depending on the tournament's regulations and the cumulative impact of the violations. The aim of enforcing code violations is to ensure fair play, sportsmanship, and the smooth progression of the match while maintaining the integrity of the game.
Also read the Article: What Are the Unforced Errors in Tennis
Understanding Code Violations
Definition and Significance
Code violations refer to the actions or behaviors of a player that are deemed inappropriate or against the established rules of the game. These rules are designed to ensure that matches are conducted fairly, without any unfair advantages for either player. Read about What is Icing in Tennis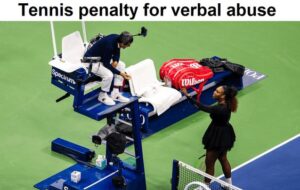 Types of Code Violations
Code violations encompass a wide range of behaviors, from verbal abuse and racquet abuse to time violations. Each type of violation is categorized based on its nature and impact on the match.
Time Violations: Players are given a limited amount of time between points to serve or receive. Exceeding this time limit can result in a time violation warning and subsequent penalties.
Coaching Violations: In most tennis matches, coaching from the sidelines is not allowed. This means that players cannot receive advice from their coaches during the match. Coaching violations can result in penalties. Discover about How to Become a Tennis Coach
Racket Abuse: Excessively slamming or throwing a racket in frustration can lead to a racket abuse violation. Depending on the severity of the violation, penalties can range from a warning to point or game penalties.
Ball Abuse: Hitting a ball in anger or intentionally hitting it out of the court can result in a ball abuse violation. Like racket abuse, penalties can vary based on the situation.
Verbal Abuse: Using offensive language, arguing with officials, or verbally abusing opponents can lead to a verbal abuse violation. Penalties for verbal abuse can range from warnings to point or game penalties.
Unsportsmanlike Conduct: Engaging in behavior that is deemed unsportsmanlike, such as taunting opponents or deliberately distracting them, can result in unsportsmanlike conduct violations and subsequent penalties.
Delayed Start or Return: Failing to start the match on time or returning late from a break can result in penalties. This is to ensure that the match progresses smoothly and without unnecessary delays.
Violation of Attire Rules: Players are typically required to adhere to certain dress codes. Violations of attire rules, such as wearing inappropriate clothing, can result in warnings or penalties.
Illegal Coaching: Some tournaments have rules against receiving coaching during matches, even if it's not from the sidelines. Using unauthorized communication devices or signals can lead to penalties.
Time-Wasting: Deliberate stalling or time-wasting tactics can result in time violation penalties. This includes actions like taking an excessive amount of time between points or deliberately delaying the match.
Common Code Violations
Verbal Abuse and Unsportsmanlike Conduct
One of the most common code violations is verbal abuse, which includes using offensive language, making derogatory remarks, or arguing with the officials. Unsportsmanlike conduct, such as taunting or showing disrespect, also falls under this category.
Racquet Abuse
Players venting their frustration by smashing their racquets is a violation that not only shows a lack of sportsmanship but also poses a safety risk to players, officials, and spectators.
Time Violations
Tennis matches follow a strict timeline, and players are allotted a specific amount of time between points, games, and sets. Exceeding these time limits can result in code violations. Read about How Many Sets in Tennis
Consequences of Code Violations
Warning
For a first-time or minor violation, players typically receive a warning from the official. This serves as a reminder to adhere to the rules and maintain decorum.
Point Penalty
Continued or more serious violations may result in the deduction of points from the player's score. This penalty can significantly impact the player's performance and chances of winning the match.
Game Penalty
In severe cases, where the violation disrupts the flow of the match or affects the opponent's gameplay, a game penalty can be imposed. This grants the opponent a game point.
Default
For extreme or repeated violations, officials have the authority to default a player, resulting in an automatic loss of the match. This is a last resort and is reserved for the most egregious violations.
Role of Officials
Upholding the integrity of the game, officials play a crucial role in identifying and addressing code violations. They are responsible for implementing penalties and ensuring that the match proceeds fairly.
Famous Code Violation Incidents
Throughout the history of tennis, there have been several high-profile incidents involving code violations. These incidents have not only sparked controversies but have also led to changes in how violations are handled.
Avoiding Code Violations
To avoid code violations, players should familiarize themselves with the rules, exercise self-control, and prioritize good sportsmanship. Understanding the consequences of their actions can help maintain a positive and fair playing environment.
Importance of Fair Play
Tennis is not just about skill; it's also about respecting the game and one's opponents. Code violations disrupt the spirit of the game and can taint the overall experience for players and fans alike.
Conclusion
Code violations in tennis serve as a reminder that while the sport is competitive, it must also uphold principles of respect, fairness, and sportsmanship. Players, officials, and spectators all play a role in ensuring that tennis matches are conducted in the true spirit of the game.
FAQs
Q. Can players appeal against a code violation decision?
A. Yes, players have the right to appeal, but the decision of the officials stands during the match.
Q. How many warnings can a player receive before facing penalties?
A. Typically, players receive one warning for a specific violation. Subsequent violations may lead to penalties.
Q. Are code violations more common in professional tennis or amateur matches?
A. Code violations can occur at any level of play, but they are more closely monitored in professional matches.
Q. What is the role of the chair umpire in handling code violations?
A. The chair umpire is responsible for making code violation calls and imposing penalties when necessary.
Q. Can a player be defaulted without any warnings or penalties?
A. Yes, in extreme cases of misconduct, a player can be defaulted immediately, bypassing the warning and penalty stages.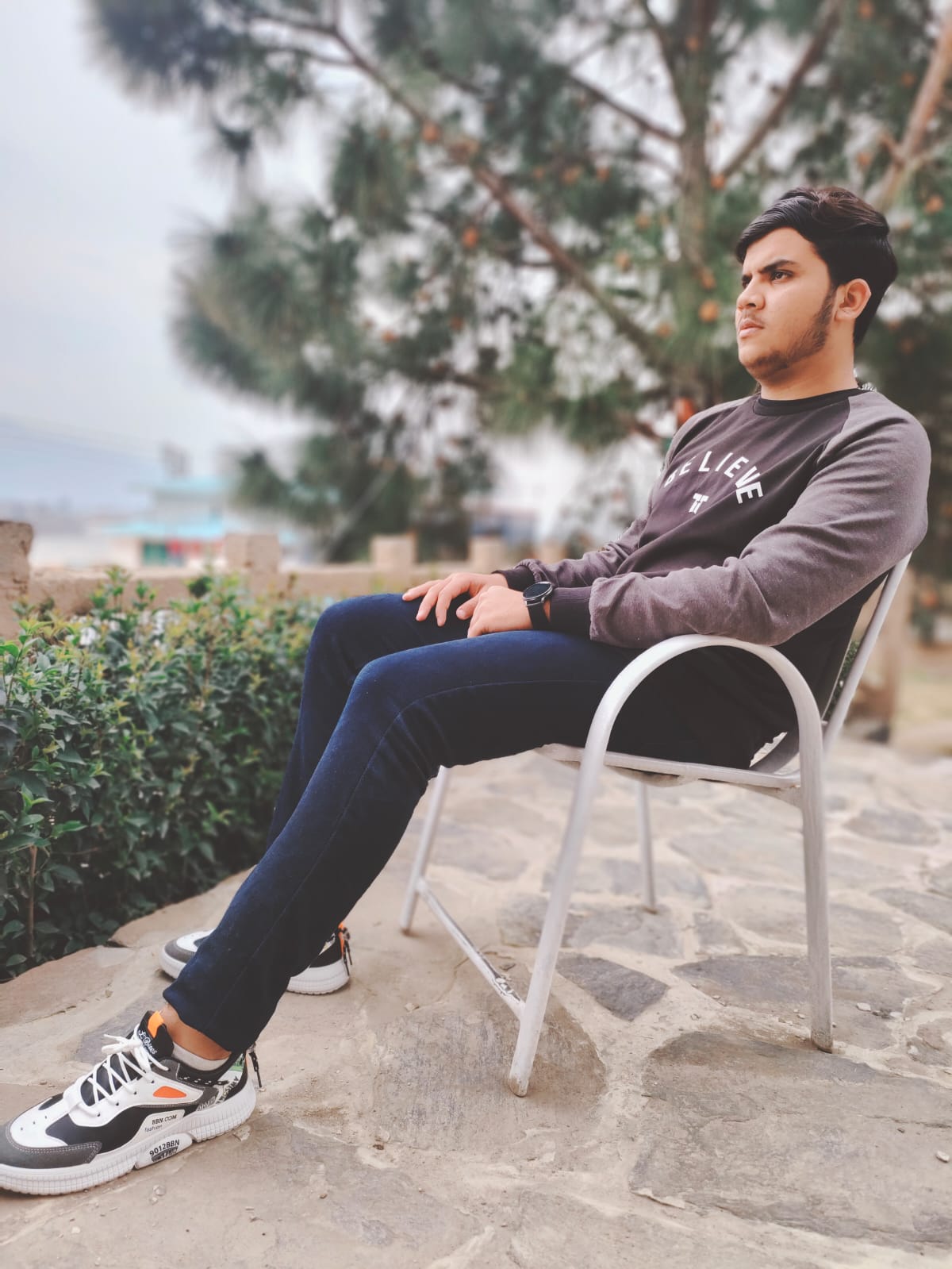 Hi there! My name is Hamza Rahim, and I'm a seasoned tennis player with a passion for helping players of all levels to improve their game. With great experience. I have developed a deep understanding of the sport's techniques and strategies. I will help tennis lovers to select the best tennis racquets, and balls and also share tips to become the best player on the ground. I hope from my information you will become a great tennis player as well as in your country and also worldwide. And my goal is to provide you with the best information about tennis.