How to Maintain a Tennis Racket?
Maintaining a tennis racket is crucial for optimal performance and durability. Regular maintenance not only ensures consistent gameplay but also extends the lifespan of your racket. In this article, we will guide you through the essential steps to maintain your tennis racket effectively.
Clean the racket after each use:

Gather the necessary materials: a soft cloth, warm water, and mild soap.
Remove any dirt or debris from the racket's surface using the cloth.
If needed, dampen the cloth with warm soapy water to clean stubborn stains or marks.
Wipe the racket gently, ensuring you clean all areas, including the frame, strings, and grip.
Dry the racket thoroughly before storing it.

Protect the racket from extreme temperatures:

Avoid exposing your racket to direct sunlight or extreme heat for prolonged periods.
High temperatures can warp the racket's frame and weaken the strings.
Store your racket in a temperature-controlled environment or use a racket cover when not in use.

Check the string tension regularly:

String tension affects your racket's performance and feel.
Use a string tension gauge to measure the tension periodically.
Adjust the tension as needed by consulting a professional or following the manufacturer's guidelines.

Replace worn-out grips:

Grips deteriorate over time due to sweat and friction.
If the grip becomes worn, slick, or loses its cushioning, it's time to replace it.
Choose a grip that suits your preferences and install it securely.

Inspect the racket for damage:

Regularly check the racket for any cracks, dents, or signs of damage.
Even minor damage can worsen over time and compromise performance.
If you notice any issues, consult a professional for repair or consider replacing the racket if necessary.

Store the racket properly:

When storing the racket, use a racket cover or bag to protect it from dust and scratches.
Avoid placing heavy objects on top of the racket to prevent damage.
Store the racket in a dry place, away from moisture and extreme temperatures.

Restring the racket when needed:

Strings lose tension and wear out over time.
If the strings are frayed, have lost tension, or break frequently, it's time to restring the racket.
Consult a professional stringer or follow restringing instructions if you have the necessary skills
Also, read about How Long Does A Tennis Racket Last
Importance of Maintaining a Tennis Racket
Maintaining a tennis racket is crucial for several reasons. Firstly, a well-maintained racket allows for better control and accuracy, enhancing your overall gameplay. Secondly, it helps prevent unnecessary injuries resulting from worn-out grips or damaged strings. Lastly, proper maintenance can save you money by avoiding frequent replacements and repairs.
Regular Cleaning of the Tennis Racket
Regular cleaning is an integral part of tennis racket maintenance. Here's a step-by-step guide to cleaning your racket effectively:
Gather the Required Materials
Before you begin cleaning your racket, gather the necessary materials: a soft cloth, warm water, mild soap or racket cleaning solution, and a toothbrush or soft-bristled brush.
Removing Dust and Debris
Start by removing any dust and debris from the racket's surface. Use a soft cloth or brush to gently wipe away dirt and particles.
Cleaning the Strings
Next, focus on cleaning the racket's strings. Dip the toothbrush or soft-bristled brush in warm water mixed with a small amount of mild soap or racket cleaning solution. Gently scrub the strings in a horizontal motion, removing any dirt or grime. Be careful not to put excessive pressure on the strings to avoid damaging them.
Cleaning the Grip
The grip of the tennis racket is prone to accumulating sweat, dirt, and oils from your hands. To clean the grip, dampen a cloth with warm water and mild soap. Wipe the grip thoroughly, removing any residue. For tougher stains, you can use a toothbrush to scrub the grip gently.
Drying the Racket
After cleaning, ensure that the racket is completely dry before storing it. Use a clean, dry cloth to wipe away any moisture from the surface, strings, and grip. Allow the racket to air dry in a well-ventilated area.
Protecting the Tennis Racket
In addition to regular cleaning, protecting your tennis racket is essential for its longevity. Follow these tips to safeguard your racket:
Use a Racket Cover
Invest in a quality racket cover to shield your racket from dust, moisture, and accidental damage. Always store your racket in the cover when it's not in use or when transporting it.
Avoid Extreme Temperatures
Extreme temperatures, both hot and cold, can affect the performance and durability of your racket. Avoid leaving it in your car trunk during hot summer days or exposing it to freezing temperatures. Extreme heat can warp the racket's frame, while cold temperatures can make the strings more brittle.
Protect the Strings
The strings are critical components of your tennis racket. Avoid hitting the ground with your racket or scraping it against hard surfaces, as this can cause damage to the strings. Additionally, try to limit the number of times you hit the ball near the frame, as it can cause premature string breakage.
Also, read about How to String a Tennis Racket
Store Properly
When not in use, store your tennis racket in a cool, dry place away from direct sunlight. Avoid placing heavy objects on top of the racket, as this can deform the frame. Hanging the racket or placing it in a rack can be an excellent storage option to maintain its shape.
Checking and Adjusting String Tension
Regularly check the tension of your racket's strings. Over time, strings can lose their tension, affecting your control and power. If the tension feels loose or uneven, consider having the lines professionally re-tensioned or replaced.
Replacing Grips and Overgrips
The grip of your tennis racket plays a vital role in your comfort and control while playing. If the grip has become worn out, slick, or lost its cushioning, it's time to replace it. Overgrips, which are placed on top of the base grip, can also be replaced periodically to maintain a firm and comfortable hold.
Inspecting the Frame
Regularly inspect your racket's frame for any signs of cracks, dents, or damage. Even tiny cracks can worsen over time and compromise the racket's integrity. If you notice any damage, it's best to consult a professional racket technician for assessment and repair.
Storing the Racket During the Off-Season
If you plan to take a break from playing tennis during the off-season, it's crucial to store your racket properly. Follow these steps:
Clean and dry the racket thoroughly.
Apply a light coating of string lubricant to preserve the strings.
Place the racket in a racket cover or a protective bag.
Store it in a cool, dry place away from extreme temperatures and humidity.
Maintaining the Tennis Racket Bag
Don't forget to take care of your tennis racket bag as well. Clean the bag regularly, removing any dirt or debris. Check for any wear and tear, such as loose stitching or broken zippers, and repair or replace them as necessary.
Conclusion
Maintaining your tennis racket is essential for optimal performance and longevity. Regular cleaning, proper protection, and periodic inspections are key to keeping your racket in top shape. By following the guidelines outlined in this article, you can ensure that your racket serves you well on the court for a long time to come.
Frequently Asked Questions (FAQs)
Q: How often should I clean my tennis racket?

A: It's recommended to clean your racket after each playing session or at least once a week if you play frequently.

Q: Can I use a regular cleaning solution to clean my racket?

A: It's best to use mild soap or a specialized racket cleaning solution to avoid potential damage to the racket's surface or strings.

Q: How long do tennis racket strings last?

A: The lifespan of tennis racket strings can vary depending on factors such as frequency of play, playing style, and string material. On average, strings may last for several months before needing replacement.

Q: Can I restring my racket by myself?

A: Restringing a racket requires specific knowledge and skills. It's recommended to have it done by a professional racket technician to ensure proper string tension and alignment.

Q: Is it necessary to cover my racket even if I store it indoors?

A: Yes, using a racket cover provides an extra layer of protection against dust and accidental damage, regardless of where you store it.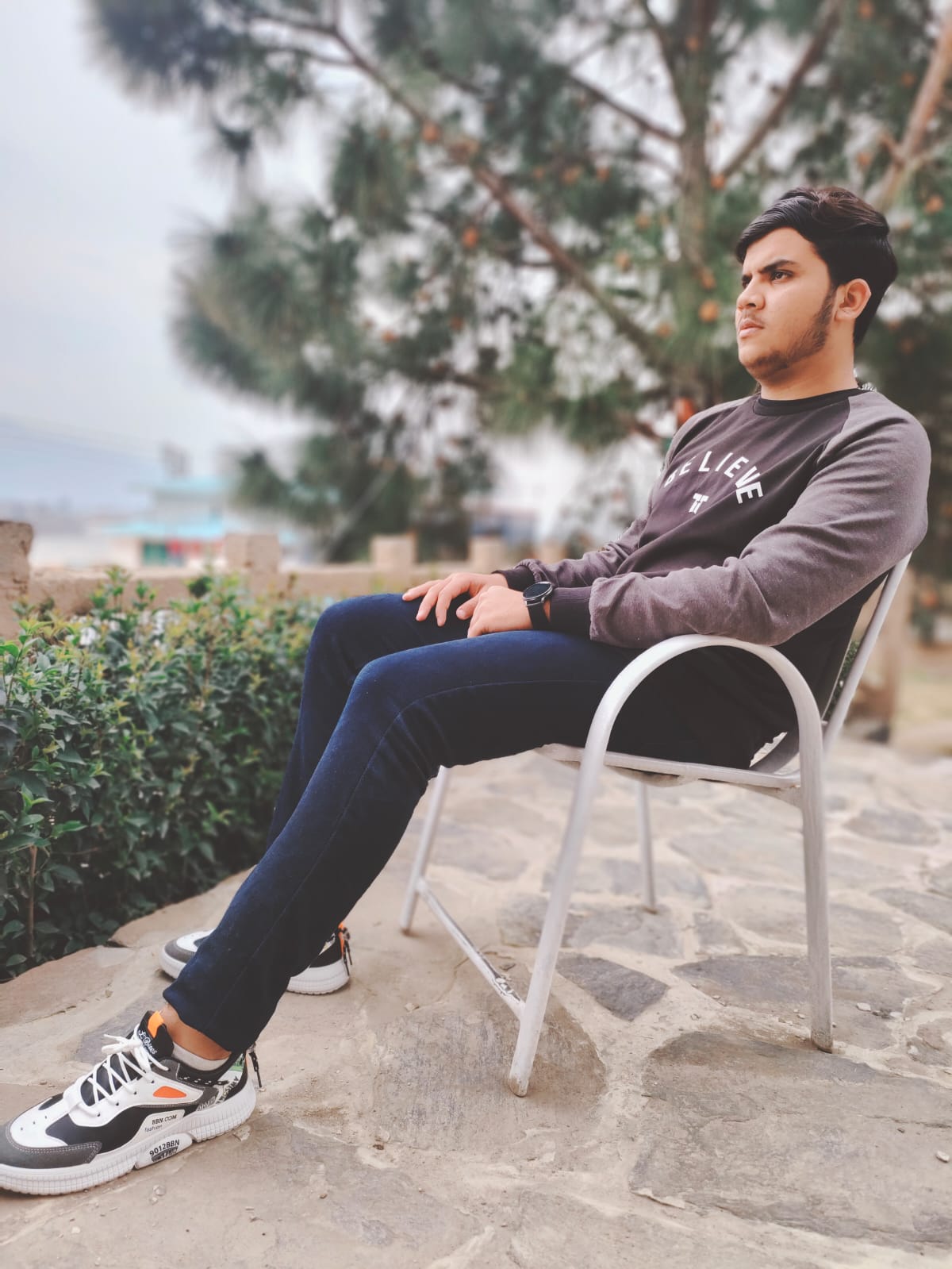 Hi there! My name is Hamza Rahim, and I'm a seasoned tennis player with a passion for helping players of all levels to improve their game. With great experience. I have developed a deep understanding of the sport's techniques and strategies. I will help tennis lovers to select the best tennis racquets, and balls and also share tips to become the best player on the ground. I hope from my information you will become a great tennis player as well as in your country and also worldwide. And my goal is to provide you with the best information about tennis.