How to Book a Tennis Court
To book a tennis court, start by finding a tennis facility in your area. Contact the facility via phone, email, or their website to check court availability. Choose a date and time that suits you and inquire about membership requirements or guest fees, if applicable. Once you've confirmed availability and any fees, proceed to book the court through the facility's preferred method, whether it's online, over the phone, or in person. Tennis court measurements
Make the necessary payment, receive a booking confirmation, and ensure you arrive on time for your reservation with the required tennis equipment. While playing, follow the facility's rules and etiquette, and when your time is up, return any rented equipment and vacate the court promptly. Enjoy your game!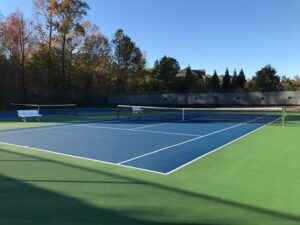 General Guide on How to Book a Tennis Court:
Booking a tennis court can vary depending on the location and facilities available, but here is a guide:
Find a Tennis Facility:
Look for tennis facilities in your area. These can include public parks, private clubs, community centers, or sports complexes. Court surface options
Contact the Facility:
Once you've identified a facility, find their contact information. This can usually be found on their website, through an online search, or by asking locals. Playing pickleball on tennis court
Check Availability:
Contact the facility to inquire about court availability. You can do this by phone, email, or checking their website if they have an online booking system.
Choose a Date and Time:
Select a date and time that works for you and check if it's available. Some facilities offer different types of courts, such as clay or hardcourt, so make sure to specify your preference. Tennis court lighting prices
Membership or Guest Fees:
Inquire about membership requirements or guest fees. Some facilities may require a membership, while others allow non-members to book courts for a fee.
Book the Court:
Once you've confirmed availability and any applicable fees, proceed to book the court. This can usually be done over the phone, through an online booking system, or in person at the facility's reception. Tennis court resurfacing costs
Payment:
If there are any fees associated with court booking, be prepared to make the payment. This could be done online, over the phone, or in person, depending on the facility's policies. Tennis court construction costs
Confirmation:
Ensure you receive confirmation of your booking. This can be in the form of an email, a booking reference number, or a receipt, depending on the facility's procedures.
Arrive on Time:
On the day of your reservation, arrive at the facility on time. Some facilities may have specific rules about the attire and equipment you can use, so be sure to follow their guidelines.
Enjoy Your Game:
Have a great time playing tennis on your reserved court. Remember to bring your tennis racket, balls, and appropriate footwear.
Respect Court Rules:
While playing, adhere to the facility's rules and etiquette. This includes following court reservation time limits and cleaning up after yourself.
Return Equipment and Vacate the Court:
When your reservation time is over, return any rented equipment (if applicable) and vacate the court promptly to allow the next players to use it.
Booking a tennis court can be a straightforward process, but it's essential to be aware of the specific rules and procedures of the facility you choose, as they may vary. Always confirm the details and availability in advance to ensure a smooth and enjoyable tennis experience. Tennis court repainting cost
Selecting a Tennis Facility
Before you book a tennis court, it's essential to choose the right facility. Consider factors such as location, court quality, and amenities like lighting and seating. Selecting a facility that suits your preferences can enhance your overall tennis experience.
Booking Options
Online Reservations
In today's digital age, most tennis facilities offer online booking options. Simply visit their website, choose your preferred date and time, and make your reservation with a few clicks. It's convenient and allows you to plan your game in advance.
Phone Reservations
If you prefer a more personal touch, you can call the tennis facility directly to make a reservation. This option is helpful if you have specific questions or requests.
Availability and Pricing
Before finalizing your reservation, check the availability of the tennis courts. Some facilities have peak hours, which might affect your booking. Additionally, inquire about pricing, as rates can vary based on factors like location and time of day.
Membership Benefits
Many tennis facilities offer membership programs. Joining one can provide various benefits, such as discounted court fees and access to exclusive events. Consider becoming a member if you plan to play regularly.
Booking Policies
Cancellation Policies
Life can be unpredictable, and sometimes you may need to cancel your tennis reservation. Familiarize yourself with the facility's cancellation policy to avoid any unexpected charges.
Court Etiquette
Respect the facility's rules and etiquette guidelines while playing. Maintain the court's cleanliness and follow proper conduct to ensure a pleasant experience for everyone.
Preparing for Your Game
What to Bring
Pack your tennis gear, including rackets, balls, and appropriate attire. Staying hydrated is crucial, so bring a water bottle, and don't forget sunscreen if you're playing outdoors.
Arriving at the Tennis Court
Arrive at least 15 minutes before your reservation to ensure you have enough time to set up and warm up. Punctuality is key to a smooth tennis match.
On-Court Etiquette
During your game, practice good sportsmanship. Shake hands with your opponent, call the score clearly, and avoid disruptive behavior.
Post-Game Considerations
After your game, be courteous to others waiting for their turn. Leave the court promptly and ensure you clean up any trash or personal items.
Troubleshooting Common Issues
If you encounter any problems during your reservation or game, don't hesitate to reach out to the facility's staff. They are there to assist you and address any concerns.
Safety Measures
In light of current health concerns, be mindful of safety measures. Sanitize your hands, maintain social distance when necessary, and follow any facility-specific guidelines.
Conclusion
Booking a tennis court should be a straightforward process, allowing you to focus on enjoying the game. By following the steps outlined in this guide, you'll be well-prepared for a fantastic tennis experience.
FAQs
Q. How far in advance can I book a tennis court?
A. Booking policies vary by facility, but most allow reservations up to several weeks in advance.
Q. Can I rent tennis equipment at the facility?
A. Many facilities offer equipment rental services, but it's advisable to bring your gear if possible.
Q. What if the weather is bad on the day of my reservation?
A. Check the facility's weather policy. Some may offer rescheduling or refunds in case of inclement weather.
Q. Are there age restrictions for booking a tennis court?
A. Age restrictions may apply in some facilities, so it's best to inquire when making a reservation.
Q. Can I invite friends to join my tennis game?
A. Most facilities allow guest players but be sure to inform the facility in advance and inquire about any additional fees.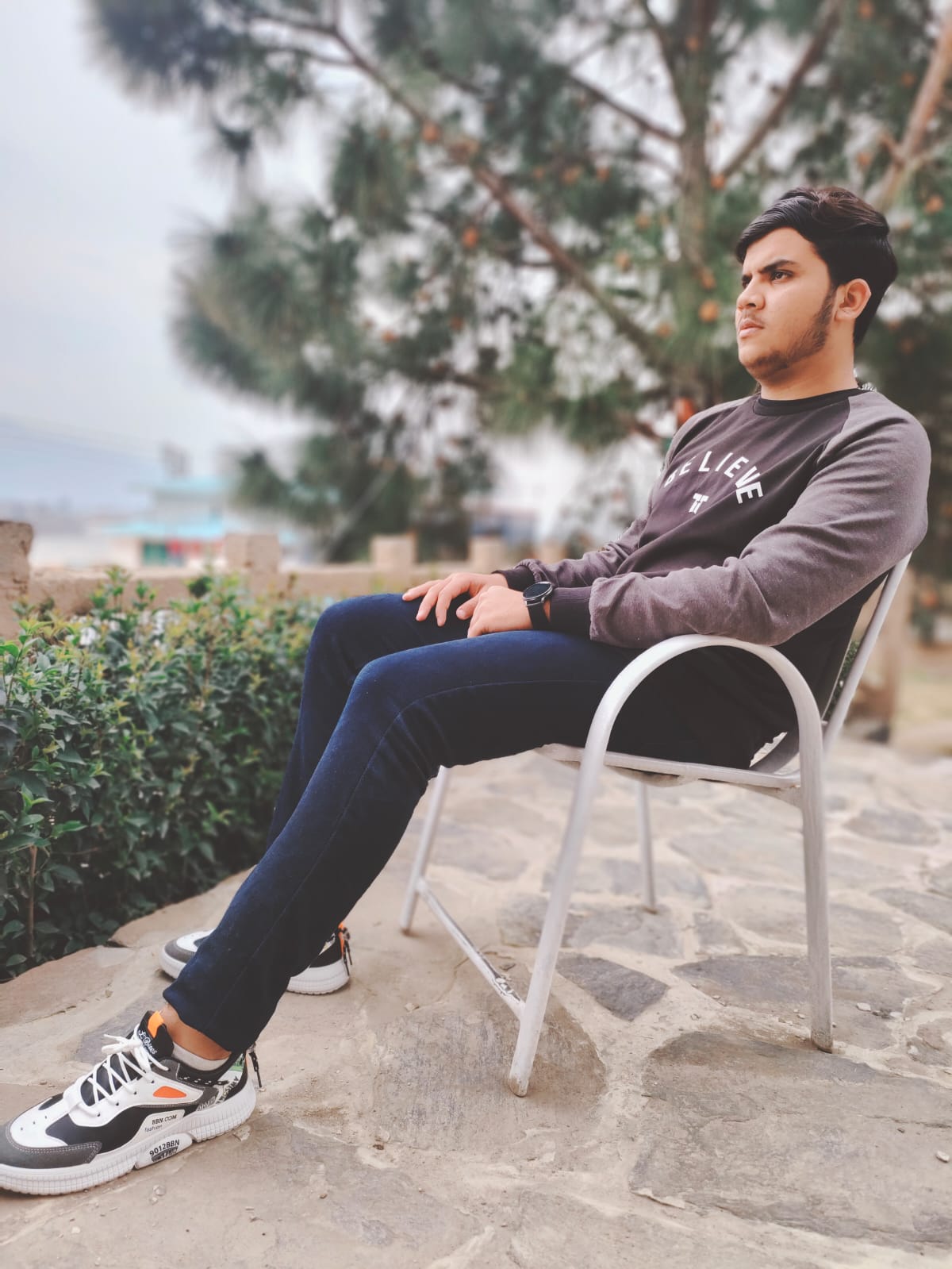 Hi there! My name is Hamza Rahim, and I'm a seasoned tennis player with a passion for helping players of all levels to improve their game. With great experience. I have developed a deep understanding of the sport's techniques and strategies. I will help tennis lovers to select the best tennis racquets, and balls and also share tips to become the best player on the ground. I hope from my information you will become a great tennis player as well as in your country and also worldwide. And my goal is to provide you with the best information about tennis.